Megaways™ Slots vs Video Slots – Which Is The Winner?
Would you like to learn the main similarities between Megaways™ slots and video slots, as well as what sets them apart? You're in luck – our full Megaways™ slots vs video slots guide is here to explain everything you need to know, from bonus features to RTP!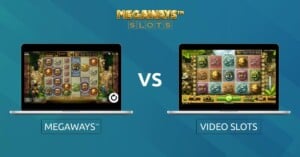 Megaways Slots™ vs. Video Slots – Definitions & Overview
If you regularly like to spin the reels when you visit your favourite online casinos, then you're probably well aware that there are many slots categories to choose from, including online slots, progressive jackpot slots, single-reel slots, multiline slots, branded slots, and more.
Video slots and Megaways™ slots, on the other hand, represent very new additions to the iGaming world. They clearly stand out in terms of technology, bonus features, payout, storytelling, and design.
They are also extremely popular with emerging generations of players who are tech-savvy and constantly on the lookout for innovation, and therefore more likely to play new Megaways™ slots as opposed to a dusty slot machine in a hotel lobby!
While both slot types have some common denominators, they are also different and will not suit every player the same. For instance, some are more fit for conservative gamblers, whereas others are fit for risk-takers.
So, if you're wondering which one should you choose, here are is a basic overview of each:
Megaways™ slots are an original slots category, first introduced by software developer Big Time Gaming in 2017. They feature a random reel modifier, which can produce thousands of ways to win. According to the developers, the idea for Megaways™ slots came out of a desire for innovation and to offer players the chance to score a big win on every spin.
Video slots are the electronic equivalent of the old slot machines with fruits, sevens or jokers from brick-and-mortar casinos and slots halls. The key difference is that the mechanical reels have been replaced by virtual reels, displayed on a video screen.
In both cases, these types of casino games guarantee fair odds and a predictable payout, thanks to RNG (Random Number Generator) technology.
Layout and Reel Structure
Megaways™ slots use a changeable reel system that's usually made up of 6 reels that typically hold between 2-7 symbols each.
As such, the maximum configuration of ways to win for most Megaways™ is 117,649, although some games like can produce up to a million ways to win, such as Iron Dog Studio's 1 Million Megaways™ BC and 1 Million Fortune Megaways™ (for more info, check out our full Megaways™ slots list). The number of ways to win changes with every spin, keeping things fun and engaging throughout.
At the opposite end, video slots feature a set number of reels and symbols (e.g. 5 reels, 3 rows and 25 paylines). As a result, players must place a bet on every single payline to increase their chances to win.
While the first video slots that were invented back in the 1990s had 3 or 5 paylines, nowadays they can feature 20, 25, 30, 40 or even 100.

RTP, Volatility & Win Potential
To determine the profitability of a slot game in general, it's essential to understand two concepts:
RTP (Return-To-Player) – this refers to an estimated payout percentage that a game can provide to players over a set period of time. For example, if this score is 90%, that means for every €100 invested, you can expect to recover €90. The remaining 10% represents the house edge.
Volatility – also known as variance, it refers to the risk level involved in playing a particular slot, but also its payout frequency. In short, high volatility = big wins with low frequency, low volatility = frequent wins, with low value.
Now, you may wonder – in the Megaways™ vs video slots debate, which one fares better when it comes to these criteria?
The bottom line is that most Megaways™ slots have a higher than average RTP score, ranging from 96-97%, alongside a very high volatility ranking. That means there are equal parts risk and reward involved.
The maximum win possible is also higher in Megaways™ slots, which is up to 50,000x on average.
On the other hand, video slots tend to have a much broader RTP range they can fall into, with an average of 95%. Having said that, 90%, 92% and even 88% are all fairly common. Volatility can also range from low (NetEnt's Starburst) to medium (NetEnt's Reel Rush) or high (NOVOMATIC's Book of Ra Deluxe).
In terms of maximum win, most video slots fall into the 1,000x-5,000x range.
Betting Range
Our next comparison criteria is betting range – or, in other words, the total wagering spectrum allowed, from min to max.
The vast majority of Megaways™ slots have a low or medium betting range (0.20p/c – £/€/$20), which can be seen as both restrictive and advantageous.
On the one hand, high rollers may not find much excitement here. On the other hand, with a very small initial bet, you can unlock thousands of ways to win, so it's a balanced trade-off, wouldn't you say so?
Two notable exceptions are Pragmatic Play's The Dog House Megaways™ and Relax Gaming's Temple Tumble Megaways™,  with stake sizes of 0.20p/c – £/€/$100 per spin. There are also a number of low-stake Megaways™ slots, which allow for bets starting from as little as 0.10p/c.
Video slots are similarly balanced in their betting ranges. Players can choose from low stakes options or penny slots, with minimum bets of only 0.01p/c (e.g. Play'n Go's Book of Dead or Netent's Piggy Riches), or try their luck at slots with high-stakes, with maximum bets of up to €400 (NetEnt's Sparks or Nolimit City's Monkey's Gold xPays).
Visuals & Sound Effects
Both Megaways™ slots and video slots have one thing in common: they are modern releases, meaning they boast high-quality visuals, sound effects, animations and graphics.
Both game types use HTML5/Java Script technology primarily, so these elements remain intact for mobile and tablet users, also.
Stark differences are instantly noticeable, especially when compared to vintage slot machines, with rudimentary symbols and visuals.
Vibrant colours, 3D symbols, bright animations when a win registers, symbol destructions and explosions are all fairly common features with both Megaways™ slots and video slots. Soundtracks are almost always authentic and complementary to the theme.
This allows players to benefit from a superior entertainment and world building experience, which is a lot more interactive than past technology allowed.
Bonus Features
Now, onto the most important aspect you're probably dying to know: which has the best bonus features, Megaways™ slots or video slots?
The short answer would be: both.
While there is overlap between bonus rounds, there are also unique features that tend to appear more in one slot type compared to the other, and vice versa.
Video slots usually make the bonus rounds the prime attraction of the show. This entices gamblers to often power through an uneventful base game, just to trigger free spins or progressive jackpots. As a result, the pay potential is also smaller in the base game compared to the bonus rounds.
Some video slots may insert a Gamble feature in the base game, which allows you to double your wins if you guess the suit or type of a playing card, with the potential to also lose it all if you're wrong.
This tends to balance things out for the player, so they get a consistently exciting experience from start to finish. Examples include EGT's 20 Dazzling Hot and Wazdan's Power of Gods™: Valhalla.
An obvious contrast is that Megaways™ slots often fire up the base game with cascading reels or reactions. Triggered after every winning combination, the mechanic removes the symbols involved and allows new ones to fall from above.
The insertion of this engine is not just spectacular visually, but it also allows players to bag multiple consecutive wins with a single paid spin, which was unheard of back in the day!
Other unique features to Megaways™ slots are free spins, unlimited win multipliers, Sticky Wild symbols, Wild substitutions, the Bonus Buy feature, double chance, Mystery Symbols, and cash prizes.
The key takeaway is that overlap is possible. For example, Megaways™ slots with gamble features, such as Blueprint's Vikings Unleashed Megaways™ allows players to gamble for the starting number of free spins and the value of the multiplier.
Thematic Diversity
The first video slots were practically electronic imitations of mechanical slots. As such, the themes adopted were just as rudimentary – fruits, lucky 7s, jokers, bells, dollar bills, etc.
A key development that made video slots rise in popularity over the years was the introduction of new and exciting themes, ranging from pop culture to action heroes and movies. Even today, the most iconic video slots are based on franchises (e.g. NetEnt's Jurassic World, Play'n GO's Alice Cooper and the Tome of Madness, etc.).
Because they are already a brand-new games category, Megaways™ slots did not have to go through the same growing pains to stand out and get noticed. Software developers for the genre, such as Big Time Gaming, Stakelogic, and Pragmatic Play already knew what made players tick and what themes appealed the most to certain demographics.
As a result, Megaways slots™ are perhaps more thematically rich than video slots.
They tackle a myriad of cool themes:
What's The Difference Between Megaways™ Slots and Video Slots?
Megaways™ slots use a dynamic reel configuration, whereas video slots use a static reel configuration. This has massive implications on your odds and potential payout and is fundamentally what separates the two games.
With video slots, the amount you win will be determined by the bets you make on each individual payline. If you opt for video slots with 20, 50, or 100 paylines, the amounts wagered can quickly add up. Even with the help of Wild or Scatter symbols, it can be hard to trigger a significant payout.
On the other hand, Megaways™ slots provide a variable number of symbols (2-7) on each reel, which change with every spin.
Coupled with extras, such as win reactions, free spins or multipliers, it becomes apparent why Megaways™ slots lead the curve in innovation – they are fun, rewarding and, best of all, less restrictive than regular slots.
Megaways™ vs. Payline Slots
In payline slots, a winning combination is triggered by landing a set number of identical symbols (usually 3), on an active payline, from left to right.
If the paylines are fixed, players must place a bet on each of them before spinning the reels. The total bet will be distributed across all paylines – so if you place a bet of £/€/$40 on a 5-payline slot, you'll wager £/€/$8 on each payline.
A significant downside is that you'll only get a payout on the paylines that you bet on or have "activated". If a winning combination falls on an inactive payline, you'll receive nothing.
Megaways™ slots are different in this regard – they usually award a payout for combinations of at least 3 identical symbols on adjacent reels, from left to right.
Megaways™ Advantages Over Payline Slots
The most obvious advantage is in the mechanic's name itself – there are more ways to win. No traditional payline slot or video slot can come close, as they typically only have 20 or 50 paylines and 3-5 reels.
The Megaways™ format has only evolved over the years, offering 243, 4,096, 117,649, 1 million, and even infinite ways to win!
Megaways™ slots also like to experiment with the reel layout. Many of them will often feature 6-7 main reels, alongside bonus reels, different reel sizes on each spin, horizontal rows above the main reels, where more symbols can fall, and so on.
One final advantage to remember is that the Megaways™ mechanic has been licensed by Big Time Gaming to other developers, such as Playson, Blueprint Gaming, NetEnt and Red Tiger Gaming. Consequently, fans of Megaways™ slots have significantly more options in store as opposed to payline slots, many of which are considered outdated by today's standards.
Megaways™ Disadvantages Over Payline Slots
Megaways™ slots have two significant disadvantages compared to payline slots and video slots, by extension: they often have high levels of volatility, so they may deter some casual or conservative players from trying them out.
If you prefer small, but consistent payouts, Megaways™ slots may not be the right choice for you.
Most Popular Megaways™ Slots vs. Most Popular Video Slots
Now that we've walked you through the key criteria to look at when choosing between Megaways™ slots and video slots on a theoretical level, we're going to present you a top 3 for each category to see how all these features translate in practice.
Without further ado, here are our top 3 Megaways™ slots picks:
#1 Bonanza Megaways™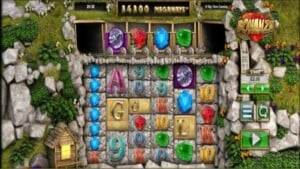 Bonanza Megaways™ is considered a classic for the genre – upon its release in 2017, it set a new standard and introduced players to the true power of the Megaways™ engine. Up until that point, most online slots featured 243 or 1,024 ways to win at most.
To this day, Bonanza Megaways™ is one of the most streamed games in player communities. Launched by Big Time Gaming, it enchants us with 117,649 ways to win, a gold mining theme, reactions, and free spins with unlimited multipliers.
Eager to learn more? Check out our full Bonanza Megaways™ review!
#2 White Rabbit Megaways™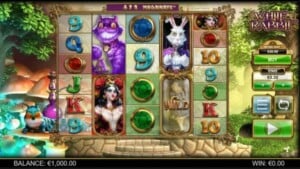 Did someone say Alice in Wonderland? Next on our list is another Big Time Gaming gem, known for its wonderful fantasy theme and colourful visuals.
White Rabbit Megaways™ is also worth mentioning because it has one of the highest RTP scores for a Megaways™ slot – 97.7%, alongside a whopping 248,832 ways to win.
As the icing on the cake, it comes with a medium level of volatility, bonus Wild symbols with multipliers, free spins and a buy pass.
Did it pique your interest? Get the full scoop in our in-depth White Rabbit Megaways™ review!
#3 1 Million Megaways™ BC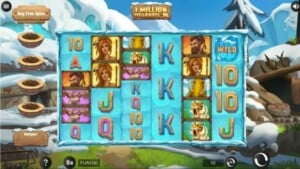 Have you always wondered how the prehistoric people used to live? Well, now you get to travel deep into humanity's past with Iron Dog's Studio 1 Million Megaways™ BC!
We're finishing up our list with this one because it made history as the first slot to feature over 1 million ways to win, coupled with free spins, an extra Mammoth reel, Sticky Wilds, and tumbles.
Get the full breakdown & verdict in our 1 Million Megaways™ BC slot review!
To keep things fair, we'll now invite the top contenders in the video slots category to step into the ring:
#1 Mega Moolah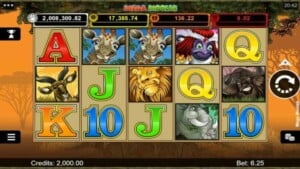 Microgaming's Mega Moolah is perhaps the most famous video slot ever invented, known for breaking multiple payout records. It features a player-favourite Safari theme, 4 progressive jackpots (Mini, Minor, Major and Mega) triggered randomly, a free spins bonus round and 25 adjustable paylines.
With an RTP score set at 88.12%, which may seem low at first, but the huge jackpots of up to £1,000,000 surely make up for it!
#2 Book of Dead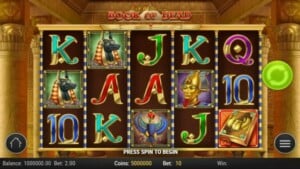 Another crowd-pleaser, Play'n GO's Book of Dead is the most iconic Egyptian-themed video slot. With a simple structure of 5 reels, 3 rows, and 10 paylines, it seems unassuming at first, but it offers a great top payout of 5,000x your stake, expanding Wilds and a Gamble feature.
Our verdict? Definitely worth joining Rich Wilde to the land of the pyramids!
#3 Dead or Alive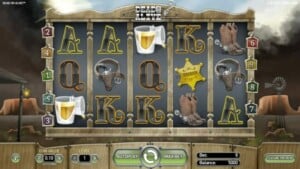 Dead or Alive is a gem in the Western video slots category and one of NetEnt's most successful releases to date. As a testament to that, it even received a sequel, Dead or Alive II.
The original has Wild substitutions, a Free spins bonus round, and Sticky Wilds, all neatly packed into a regular layout of 5 reels and 9 paylines.
We highly recommend this one for the nostalgic people, plus it has a great RTP of 96.82%!
Megaways™ Slots vs. Video Slots – How Do I Make the Right Choice?
To sum up, in the eternal battle of Megaways™ slots vs video slots, there can only be one winner – the game you like the most.
Whilst there are some objective criteria to keep in mind – such as payout, visuals or reel configuration – each game type has its own strengths and weaknesses. Some gamblers swear by the fruity slot machine for life, whilst others can't resist those juicy cascades at Megaways™ slots.
FAQs
It depends on how you define better. Because they offer thousands of ways to win and multiple bonus features, they are certainly more profitable and exciting. However, some gamblers still prefer the simplicity of retro slot machines – to each their own!

The most common features found in video slots are progressive jackpots, free spins bonus rounds, mystery symbols, wild substitutions, pick-and-win mini games, bonus wheels and respins.

You can find a generous assortment of Megaways™ slots at many international online casinos, such as Unibet, LeoVegas, Fun Casino or Casimba.

Yes, they are. Megaways™ slots have 117,649 ways to win on average, whereas payline slots have between 50-100 paylines. They also have numerous built-in features that increase your odds to score a win, such as tumbles or multipliers.

The most well-known developers that make Megaways™ slots are Big Time Gaming, Iron Dog Studio, NetEnt, Fantasma Games and Pragmatic Play.

Yes, many video slots have progressive jackpots, for example Mega Moolah, Hall of Gods and African Legends.