Best Trustly Casinos – A Guide to Safe and Fast Deposits and Withdrawals
Trustly is an innovative payment solution that has taken the casino world by storm, with Trustly casinos growing rapidly across Europe. Designed to offer a secure, straightforward and swift way to receive and transfer funds, its popularity has significantly increased among players.
Top Trustly Casinos
What Is Trustly?
Trustly is a platform that makes online banking transactions easy and competitive. Originally founded in 2008 as Trustly Group AB, Trustly allows you to make safe and secure online payments from your bank. The number of Trustly casinos is on the increase, especially since the payment method is tailored for the gambling industry.
Having steadily grown in popularity, it is estimated that well over €10 billion in transactions have been made via this payment method. Of course, its success stems from the fact that users can pay for their online shopping or play online casino games for real money in a safe manner.
The company has also been going from strength to strength over these past 12 years. In 2019, the company had reached more than a billion consumers through the more than 6,000 banking institutions it works with. This is partly due to Trustly joining forces with companies like PayPal and Groupon.
As of June 2019, Trustly merged with the Silicon Valley-based company PayWithMyBank, which now extends its reach into North America, too.
How Do Trustly Casinos Work?
The way Trustly works is quite different to how other electronic casino payment methods work.
Instead of creating an account with the brand (as you would for an e-wallet) or giving your banking details directly to your online casino (as you would for credit/debit cards or eChecks), you input your banking details in the Trustly window in the Cashier/Banking section of your online casino.
Given you input the correct details, have enough money in your bank account, and your bank is affiliated with Trustly, then your deposit or withdrawal should be processed instantly. This is made even better by the fact that security is manifold, as both Trustly and your bank would be okaying the transaction.
In order to be able to use Trustly, your bank needs to be affiliated with the company. This means that only customers of banks that have a relationship with Trustly can use this service.
For a visual presentation of our above explanation, watch the video below:
Trustly Payments
Making deposits via Trustly is very simple. All you need to do before following the instructions below is ensure that your online casino of choice includes Trustly on its list of accepted payment methods.
Trustly Casino Deposits
Sign up or log in to your favourite Trustly casino and head to the Deposit section in the Cashier or Banking page.
Choose 'Trustly' as your preferred payment method.
Select the country in which you reside.
Select the bank where you have a valid account.
Input the amount you wish to deposit using Trustly and click 'Next',
Trustly will then automatically refer you to your online banking profile, where you will need to log in and complete the payment transaction. This step will work differently for different banks, but it should work in exactly the same way as your online banking does.
Upon authentication, Trustly will guarantee the transaction and the funds should appear immediately in your online casino account.
Withdrawing winnings from a Trustly online casino follows the same approach as depositing funds, but we've made it even easier by describing the process step-by-step nonetheless.
Trustly Casino Withdrawals
Sign up or log in to your online casino Trustly. Then visit the Withdrawal section in the Cashier or Banking page.
Next, choose 'Trustly' as your preferred method to make a withdrawal.
Select the country in which you reside.
Select the bank where you have a valid account.
Input the amount you wish to withdraw using Trustly and click 'Next'.
Trustly will then automatically refer you to your online banking profile, where you will need to log in and complete the payment transaction.
Upon authentication, Trustly will guarantee the transaction and the funds should appear immediately in your bank account – though some banks need one or two days to process the transaction.
Trustly is mostly a European payment solution. This means that casinos partnering with Trustly only accept it from consumers with an active bank account in Europe.
Fees and Payment Limits
Normally, a Trustly casino will not charge a fee for its services, but some casinos might, hence you should confirm with each operator directly whether fees are applicable.
On the other hand, if you want to be sure to avoid any deposit or withdrawal fees, Trustly Pay N Play casinos (we will come back to this later) are free of banking charges.
When it comes to limits, these are normally determined by the online casino you will be playing at. The most common limits usually range from €/£10 or €/£25 up to €/£1,000 both for depositing and withdrawing.
Transaction Times
Trustly claims that they process deposits instantly, although this can vary depending on the casino. Having said that, to enable fast transactions, Trustly does feature the latest technology and tools that are associated with speedy processing times. 
On the other hand, Trustly withdrawals from casino sites can be a bit slow (potentially up to 72 hours) because of how bureaucratic banks can be.
Are Trustly Casinos Safe & Secure?
Trustly has established itself as one of the fastest and most secure payment methods around. The company is fully supervised and licensed by the Swedish Financial Supervisory Authority, while their operations are carried out in tandem with the 2010 Payment Services Act.
Moreover, Trustly is a member of the Federation of European Payment Institutions. This means that it holds an European Payment Services licence, which legally allows for the services it offers. As a result, the payment method is in full compliance with the European Union Payment Services Directive (PSD, 2007/64/EC). Furthermore, Trustly also holds the German TÜV certification for data protection, which mandates the utmost confidentiality of your data.
Pay N Play Trustly Casinos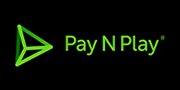 Trustly Pay N Play is an innovative and unique feature created to simplify your registration, transactions and verification process when you log in and play at online casinos.
Instead of completing a long registration process, simply click "Play Now" and choose the amount you want to deposit. From there, select your bank and verify yourself with your BankID, DIGIPASS or QR code.
Both deposits and withdrawals on Pay N Play casinos are instant, so when you have finished playing, just withdraw the money from your casino account. It is the same process as it would be in a land-based casino, with every authentication done in the background.
Some of its notable benefits are:
No banking charges.
It saves time.
A smoother gaming experience.
No need to register yourself at the online casino.
Trustly Casinos Bonuses & Promotions
Trustly online casinos allow you to claim most first deposit bonuses, something which you can't do with other e-wallets. Furthermore, the bonuses and benefits that you get as a player are the same as with other methods of payment.
At most casinos, new players are offered a welcome casino bonus to match their deposits. These sign-up promotions provide you with a boost to kickstart your journey at the casino.
Like most other offers, you need to deposit with Trustly or use an alternative accepted method before you can claim a free spins bonus. You can also claim cashback and reload bonuses.
What Games Can You Play at a Trustly Casino?
Leading casinos accepting Trustly have a wide selection of games for you to pick from:
Enjoy Trustly Casinos on Your Mobile
Trustly itself is optimised for mobile devices, letting you make payments online using your bank account. With 2-factor authentication implemented, making transactions to your casino – be they deposits or withdrawals – is totally secure and highly convenient. This makes them ideal for mobile play.
Advantages & Disadvantages
Like every other payment method, casinos that accept Trustly have their own positives and negatives, which we have outlined in brief below.
Pros
Zero or low fees involved
Speedy payments
Highly secure
Top-notch encryption protocols
Trusted across Europe
Cons
Not available for all non-European countries
No discrete transactions
Trustly Casinos Payment Alternatives
If Trustly is not for you, there are fortunately many other alternative payment methods to try out.
The debit or credit card payment method is one of the most popular options used by casino players, appearing in the form of Visa, Mastercard, Maestro, Diners Club and others. Deposits are usually instant, while withdrawals can take up to 6 – 8 days.
Many players make use of casino e-wallets as they are seamless, convenient and fast, making them a worthy alternative to Trustly casinos. Deposits are instant, while withdrawals can potentially take up to 24 hours. Popular e-wallets you can find accepted by online casinos are NETELLER, Skrill, and Payz, among others.
If you would prefer not to play at casinos that accept Trustly, you might want to consider using a crypto casino instead. Cryptocurrencies, especially Bitcoin, are now a major trend in the gambling industry. This is because they are very safe, secure, and ensure user anonymity. In addition, there's no third-party involvement and no processing fees, with transactions almost instantly processed.
Other viable alternatives to Trustly are mobile payments, which allow deposits to be made through your phone. They are different to Skrill and Visa in the sense that the money is deducted from your actual phone bill and then moved to your gambling account. Boku and Siru are great options in this regard.
The Best Trustly Casinos – Summary
In conclusion, Trustly is a fast, secure and reliable payment method, allowing instant deposits and direct withdrawals to your bank account without any extra charges.
Head over to any of the Trustly casinos listed above to get started!
Trustly Casinos FAQs
Trustly is an online payment solution that was established in 2008. It's a Swedish startup that is accepted in 30 European countries. Safe, reliable and fast, Trustly provides you with an exceptionally secure and convenient way to make deposits and withdrawals.

Yes, as long as the operator has this option listed as an accepted payment method.

Generally, Trustly charges no fees for transactions. Similarly, it is uncommon to see casino sites charge fees. However, you might be charged a small sum for using your bank account in conjunction with Trustly. In any case, it's always best to confirm these details beforehand.

Deposits made through Trustly are usually processed within a short period of time. However, withdrawals can take up to several days depending on the bank involved.

Trustly is connected directly to your bank without you needing to register an account. It is easy to use and mobile-friendly to boot. In addition, with Pay N Play casinos, you do not need to go through the usual registration process when signing up. All  you need is your BankID, DIGIPASS or QR code to log in and get started.

Trustly is accepted in the following countries: Austria, Norway, France, Belgium, Greece, Poland, Bulgaria, Hungary, Cyprus, Portugal, Croatia, Ireland, Romania, Czech Republic, Luxembourg, Sweden, Finland, Malta, Italy, Slovakia, Latvia, Slovenia, Denmark, Lithuania, Spain, Estonia, United Kingdom, and the Netherlands.

Absolutely. Not only are Trustly transactions fully encrypted, but the company itself is supervised and licensed by the Swedish Financial Supervisory Authority. Additionally, Trustly has the German TÜV certification for data protection, which mandates the confidentiality of your data.

Pay N play casinos offer a new, unique way of making online casino payments. With just your online BankID, you enjoy fast and instant withdrawals at any Trustly casinos anywhere in the world.