How to Gamble Responsibly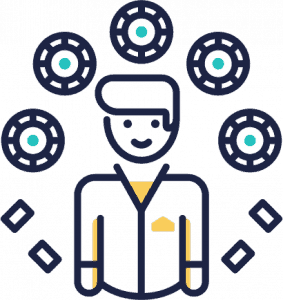 Responsible gambling is about so much more than simply setting a budget or knowing when to stop, it's about understanding gambling addiction and how to make better choices.
Gambling has been around for thousands of years. While casinos may not have been created as an official establishment until the 18th century, gambling has always been a form of entertainment.
When online gambling arrived on the scene in the 1990s, responsible gambling was not considered. Despite gambling addiction being an issue in casino establishments, online casinos took problem gambling to a new level.
The ability to play for as long as you please without having to leave your couch meant that players could go unchecked. It was up to online casinos and the organisations that regulate them to create responsible gambling measures that could help players stay as safe as possible.
Having a healthy relationship with online gambling, understanding responsible gambling features and how to use them, as well as knowing where to get help will all be covered in this guide.
What is Responsible Gambling?
Responsible gambling is a two-edged sword. On one hand, online casinos and organisations should provide a safe gambling environment that also offers fair gaming experiences. On the other hand, players need to educate themselves about the dangers of online gambling and how to play responsibly.
When online casinos look to create safe playing spaces, they have to look at many different factors. These factors include:
Vulnerable players
Underage gambling
Money laundering
Protection of information
Safe deposits and withdrawals
Fair casino gaming
Responsible marketing that doesn't target children
Covering factors such as these is enforced by regulators. When players, online casinos, and regulators work together, responsible gambling is not only possible but easy!
Compulsive Gambling and Addiction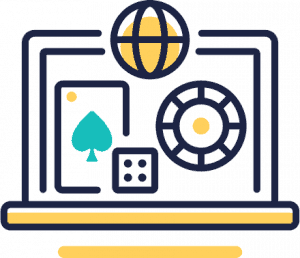 The flash of lights, the high of landing win on the reels, the endorphins felt when a winning streak pays out again – all of these situations can lead to gambling addiction.
However, none of this is the fault of the casino or gambling establishment but is instead a side effect. The Mayo Clinic classifies compulsive gambling as an action that can "can stimulate the brain's reward system much like drugs or alcohol can, leading to addiction."
Unfortunately, left untreated, compulsive gambling can ruin lives.
While gambling is simply a form of paid entertainment, much like watching a movie or experiencing live music at a concert, being addicted to gambling can lead to much scarier outcomes. The accumulation of debt, theft, fraud, or draining savings could all take place to keep an addiction alive.
Thankfully there are many organisations ready to help those who struggle with compulsive gambling. And responsible gambling features provided by online casinos means playing safely is getting easier and easier.
How to Spot Gambling Addiction Signs
There are many signs that point to someone having a gambling addiction problem.
Gamblers Anonymous has a simple checklist that provides 20 questions which could help discover whether there's a compulsive gambling problem that must be addressed.
If you answer 'yes' to many of the following questions, you may need to speak to a professional.
Have you ever lost time from work or school due to gambling?
Has gambling ever made your home life unhappy?
Has gambling affected your reputation?
Have you ever felt remorse after gambling?
Do you ever gamble to get money to pay debts or solve financial difficulties?
Does gambling cause a decrease in your ambition or efficiency?
After losing do you feel the need to return as soon as possible and win back your losses?
After a win do you have a strong urge to return and win more?
Do you often gamble until all your money is gone?
Do you ever borrow money to finance your gambling?
Have you ever sold anything to finance your gambling?
Have you ever been reluctant to use "gambling money" for normal expenses?
Does gambling make you careless of the welfare of yourself or your family?
Do you ever gamble longer than you had planned?
Have you ever gambled to escape worry, trouble, boredom, loneliness, grief or loss?
Have you ever committed, or considered committing, an illegal act to finance gambling?
Does gambling cause you to have difficulty in sleeping?
Do arguments, disappointments or frustrations create within you an urge to gamble?
Do you ever have an urge to celebrate any good fortune by a few hours of gambling?
Have you ever considered self-destruction or suicide as a result of your gambling?
These questions may seem simple but answering them honestly could be the key to discovering an addiction that you didn't know was a problem. If you need help, refer to the 'getting help for gambling addiction' section at the bottom of this page.
How to use Responsible Gambling Features at Online Casinos
There are a number of features that online casinos can provide to help create a safer playing space for online players.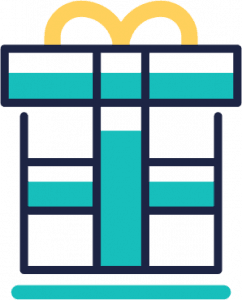 These casino features can include the ability to set limits on deposits, net losses, and wagering. You should also be able to set session limits that will ensure you don't overspend.
The reality check feature can remind you from time to time how long you've been playing and how much you've either lost or won.
Lastly, and possibly the most important feature, is the ability to set a time out or self-exclusion on your account. More than that, self-excluding means removing yourself from receiving any communication from the online casino at all.
It's integral to always choose an online casino that has these features in place. Playing at a casino that ignores responsible gambling means putting yourself at risk.
If you found the above video useful, why not consider taking a Happiness Test. This will help you understand whether you enjoy gambling for the right reasons. 
10 Tips for Gambling Responsibly
Playing safely and being a responsible gambler comes down to making smart choices about how and where you play your favourite casino games.
Here are 10 simple tips that could make those choices a little easier.
Tip #1 – Remember: It's just a game! This may sound redundant, but the point of casino games is to be a form of entertainment and entertainment only. Keep your playing as a form of fun and you'll be on the right track.
Tip #2 – Create a budget and stick to it. Budgets are very important when playing at an online casino. Sticking to the budget is the most important part. If you find you've played through your budget, then it's time to stop. Don't be tempted to top up your budget for "just one more spin".
Tip #3 – Watch the clock. Unlike a land-based casino, online casinos allow you to keep an eye on the time so that you don't lose track of what you're doing. If you don't trust yourself to stay focused, set an alarm on your phone to remind you of when to take a break. Many online casinos also offer this as a feature that can be activated.
Tip #4 – Don't chase your losses! It may be tempting to keep playing in order to chase down a particularly large loss, but this is dangerous. Never keep playing to make back the money you've lost. It's best to step away and play again another day.
Tip #5 – Don't chase big wins… Just like chasing losses is unhealthy, chasing down another win is just as dangerous. The high of winning is addictive and continuing to play in order to land a big win can lead to massive losses instead.
Tip #6 – Avoid superstition. It's not uncommon for those who frequent casinos to have a superstition that they hold on to. Wearing a "lucky" pair of pants is fun but always remember that winning comes down to luck. No matter how hard you may try, luck is all that will determine whether you'll be a winner or not.
Tip #7 – Understand the games you're playing. If you're new to a particular casino game, don't just rush in and start placing bets. Rather take a moment to do your research and understand the game, its odds, and how to play smartly. Do this and you'll be playing like a winner instead of blindly losing cash with each bet you place.
Tip #8 – Never make debt to gamble! This one is very important. Only play with money you already have in your pocket, rather than making debt in order to keep spinning the reels.
Tip #9 – Stay sober and keep a clear head. Playing casino games with a drink in hand can be tempting, especially when sitting at a land-based casino. But if you want to keep a clear head and make wise decisions, stay sober and play responsibly.
Tip #10 – Don't gamble to make yourself feel good. If you're feeling down or depressed for any reason, it's never a good idea to gamble in order to feel better. Don't use gambling as a way of lifting your mood, but rather use it as a way to be entertained.
How to have a Healthy Relationship with Online Casinos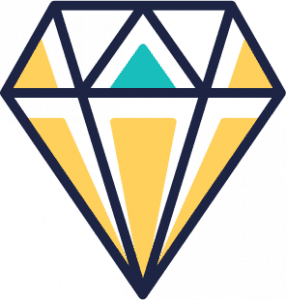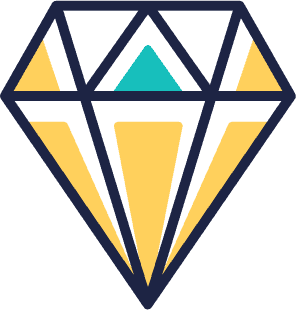 Playing at an online casino is supposed to be about having fun! Whether you're playing a new online slot that activates the imagination or placing bets on your favourite table game, fun is key.
In order to have a healthy relationship with your preferred online casino, take note of the top 10 tips mentioned above.
More than that, it also comes down to the online casino you've chosen. Remember that choosing an online casino comes down to you and your preferences.
Always choose an online casino that features the software providers you prefer and gives you the opportunity to make deposits and withdrawals with your preferred banking method.
It's always a good idea to take a look at the terms and conditions of the casino you're considering, to see what they have in store for you as the customer. What are the wagering requirements on bonuses and which games qualify for special offers? Do they have a VIP section that provides extra rewards? All of these questions should be answered before you sign up for an account.
Understand the ins and outs of your online casino and you'll find yourself ready to play and win in a responsible manner.
How to Limit your Gambling
Limiting your gambling can be the best way to play responsibly. Stepping back and take a break is an easy way to keep your head clear and remain positive about your gambling experience.
Limitation options are a must for any casino you join, and they can usually be found in your Account Settings.
Set a deposit limit to make sure that you don't deposit more than you mean to each month. If you choose to set a loss limit, you'll be unable to keep placing bets once you've hit the monthly limit on the losses you've incurred.
Limit your interaction with the casino for a certain amount of time by activating the cooling-off period. Setting these breaks are a great way to clear your head after a long playing session or after you've had one too many losses.
Responsible Gambling Resources
The internet is filled with great resources to help you on your way to being a responsible gambler.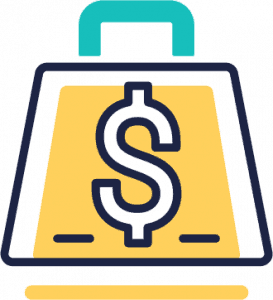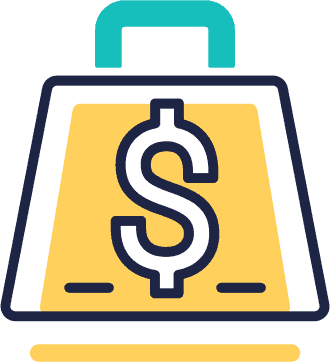 Websites and organisations such as BeGambleAware, GamCare, and GamStop are all great resources that can offer advice and point you in the right direction.
These resources not only help you find help when you need it, but they can also provide materials to help those around you learn about problem gambling. You'll find materials for teachers to help discuss problem gambling with children or even work through online programmes to help you understand gambling addiction.
What is Responsible Gambling Week?
Once a year, Responsible Gambling Week takes place across the United Kingdom and Ireland. This week in November focuses on shedding light on being a responsible gambler as well as promoting safe ways to play to online casinos.
Many online casinos take part in this week, providing more information to players, integrating new responsible gambling features, and spreading the word about being a responsible gambler.
All in all, Responsible Gambling Week is about creating conversations about gambling addiction, how to remove the stigma surrounding the disorder, and to remain as safe as possible.
How to Avoid Problem Gambling
There are a number of ways to avoid falling into the trap of being a problem gambler.
Start off by choosing an online casino that promotes safety and has your best interests at heart. A legal and regulated online casino will ensure that you're not at risk by monitoring your gameplay and contacting you if they feel there are any issues.
Next, take responsibility for how you play. If you feel yourself slipping into unhealthy patterns, step back and remove yourself from the situation via responsible gambling features or self exclusion.
These steps may be simple but it's important to remember that being a responsible player is all about having fun!
How to Stop Gambling
If you've reached the point where online gambling has become a problem, always remember that you can simply stop.
Contact customer support and close your account as the first step. Once you've done this, you can also activate the self-exclusion feature to ensure that you're not contacted by an online casino again.
Steering clear of temptation is the number one way to be a responsible player.
Now, get the help you need by contacting one of the gambling helplines listed at the bottom of this page. There's no need to feel ashamed. Help is always available so reach out today!
Self-exclusion with GAMSTOP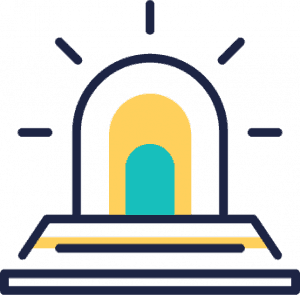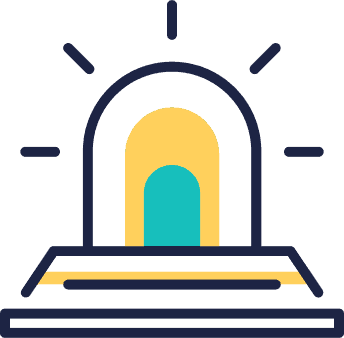 GAMSTOP helps you take control of your gambling experience and allows you to restrict gambling activities if you find them harmful.
In order to activate self exclusion via GAMSTOP, all you need to do is register an account. Provide your postal code, date of birth and email address to confirm your identity. Once you've confirmed your identity, this free service will send you an email within 24 hours confirming that your self exclusion is active.
You will have other options to choose which include how long you'd like to self exclude yourself (6 months, 1 year or 5 years).
It's important to note that signing up with GAMSTOP with not currently automatically self exclude you from receive marketing from online casinos. You will have to unfollow social media accounts and unsubscribe from emails on your own.
Self-exclusion via the UKGC
The UK Gambling Commission is the largest regulator in the United Kingdom with a focus on creating a safer gambling experience for all.
In order to self exclude safely, the UKGC recommends doing so via BeGambleAware.
Visit BeGambleAware.org and you'll information about to self exclude using GAMSTOP (as mentioned above) but it should also be noted that GAMSTOP does not cover all companies regulated by the UKGC.
You can find a list of arcade and adult gaming centres, betting shops, bookmakers, bingo venues, online casinos, and other companies that you can choose to self exclude through separately.
Using Self-exclusion with the MGA
The Malta Gaming Authority is another huge regulator that is trusted by players around the world. Malta is one of the most accepting countries when it comes to gambling and are also big supporters of responsible gambling.
In 2019, the MGA launched the start of the Unified Self-Exclusion System. Not yet active, this system will allow for players to completely self exclude from all operators with Remote Gaming licenses.
Implementing this system is ambitious and will take time to perfect so keep your eyes peeled for more information.
Getting Help for Gambling Addiction – International Helplines
If you find yourself in need of help to kick a gambling addiction, there are organisations around the world that are ready to help.
UK – National Gambling Helpline – 0808 8020 133
Canada – National Problem Gambling Helpline Network – 1 800 522 4700
Australia – Gambling Helpline Online – 1800 858 858
New Zealand – Gambling Helpline New Zealand – 0800 654 655
USA – National Problem Gambling Helpline Network – 1 800 522 4700
Ireland – Gamblers Anonymous – 01 872 1133
India – Hope Care India – 9311112377
South Africa – South African Responsible Gambling Foundation – 0800 006 008
Germany – Gluecksspielsucht Problem Gambling Hotline – 0800 0776611
Italy – Gamblers Anonymous Italy – 0039 33 8127 1215
Netherlands – AGOG: National Information – 0900 2177721
Sweden – Stodlinjen – 020 82 91 00
Spain – Gamblers Anonymous Spain – 606 461 883