What is Slot Volatility? Find the Best High & Low Volatility Slots!
Volatility in slots generally refers to the amount of risk a particular game has. High volatility slots are riskier with less frequent but large wins, while low volatility games offer less risk, with smaller but more frequent wins. Read our detailed article to learn more!
What Is Volatility?
Volatility is used to describe what the experience is like playing a particular casino game. It's a measure of the amount of risk to a game, and describes how often you can expect to land winning combinations. Apart from this, it also gives you a sense for how big the payouts might be.
Why Should You Care About Volatility?
Just like RTP, as well as the minimum and maximum win amounts, the volatility of a game is useful to know beforehand. Among other factors, how much you're willing to wager on a game will affect which level of volatility you might want to go for.
All of this, as you might imagine, is important when trying to find the right slot for you to play. Looking for a full and detailed handbook to choosing the right slot for you? Check out our ultimate guide to choosing online slots.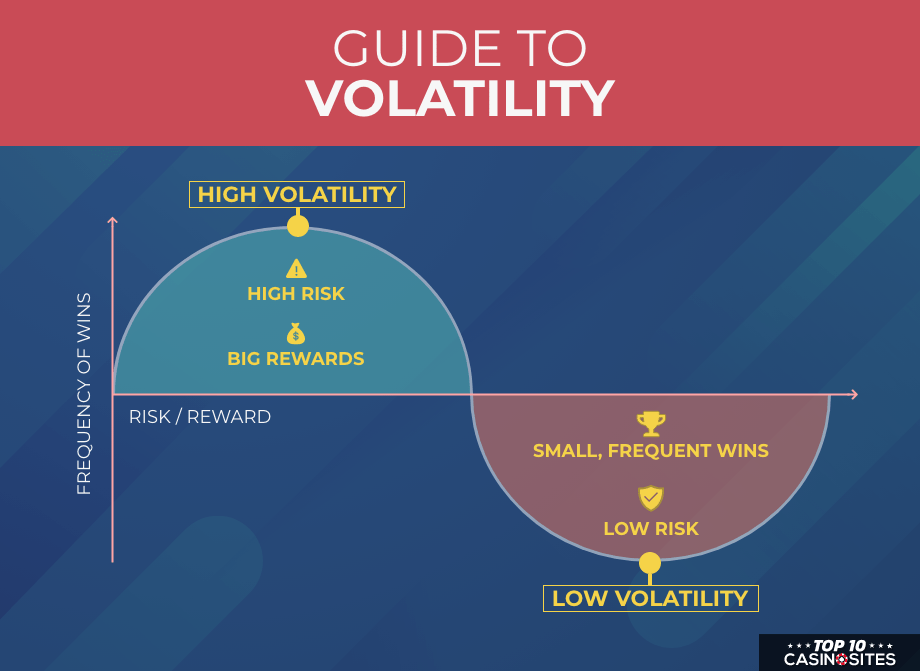 High-Volatility Slots
High-volatility slots are high-risk, high-reward games. When volatility is high, you have to be patient, as it may take some time before you manage to land a winning spin. When this does happen, though, it pays off – literally – as the wins are generally much larger than those of other types of slots.
Think of it this way: high-volatility slot wins are usually large, but more spaced out between one win and another. Many players enjoy the risk and potential reward of these types of slots, and like to place as large a stake as they can.
If you're a high roller or enjoy placing larget bets, check out our list of the best high-stakes slots to find your favourite title!
Best High-Volatility Slots
Book of Dead
Software: Play'n Go
Return to player (RTP): 94.25%
Volatility: High
Release date: 2016
Game type: 5x3
Features: Expanding Symbols, Free Spins, Risk/Gamble (Double) game, RTP range, Scatter Symbols, Wild, Minimum Bet: 1p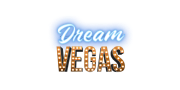 More options:



5 Lions Megaways
Software: Pragmatic Play
Return to player (RTP): 96.5%
Volatility: High
Release date: 2021
Game type: 5-reel
Features: Bonus Bet, Buy Feature, FreeSpins, Wild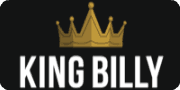 More options:



Medium-High Volatility
As you might image, the volatility of a game ranges across a spectrum. Medium-high volatility slots are a subcategory which is hugely popular with players worldwide. This is because they shave off a bit of risk by awarding wins more frequently to the player. Nevertheless though, they still offer relatively big payouts, which is why they remain so popular.
How to Play High-Volatility Slots
If you want to play high-volatility slots, it's essential to have some padding to your bankroll. This helps you be able to keep playing long enough to bounce back from any losses you make by potentially landing that big win!
Keep in mind that high-volatility games require you to have patience, and to be okay with taking risks. So if you'd like to play just for fun with smaller amounts and for a longer time, this might not be the type of game for you.
Part of the risk with high-volatility slots is that you'll need to be willing to place larger wagers before landing a winning spin. This is simply the reality of such slots, and why they require you to have a large budget and excellent bankroll management.
The main point to keep in mind is: always make sure to play with money that you're comfortable losing. Slots are not a way to earn a living, and you should only be playing them for fun!
High Volatility Slots Pros and Cons
Pros
Massively exciting big wins
Huge jackpots often included
High-paying bonus features
Cons
Require a large bankroll
Less frequent payouts
How to Win at High-Volatility Slots
Although slots are games of chance and not skill, you can still adopt a few practices that'll help you make the most out of your high-volatility slot games and play responsibly.
Manage your bankroll. Make sure you have a set budget for games, and stick to it!
Choose slots with a higher RTP and hit frequency. These increase your win chances.
Raise your bets in steps. This will help balance out your wins and losses.
Don't expect instant wins! Patience is the name of the game here.
Feeling frustrated? Take a break! It's okay, you can return later.
Low-Volatility Slots
If you'd like to play for a long while, making multiple, small wins along the way, low-volatility slots might be for you! Since such slots give out more frequent wins, gameplay is still comparatively fast-paced!
Of course, nothing's stopping you from betting big on low-volatility slots either; the occasional big win is still very much possible. Check out our list of the best low volatility slots below:
Best Low-Volatility Slots
Starburst
Software: NetEnt
Return to player (RTP): 96.09%
Volatility: Low
Release date: 2012
Game type: 5x3
Features: Expanding Symbols, Respin Wild, Respins, RTP range, Spreading Wilds or Wild Rush, Starburst mechanic, Wild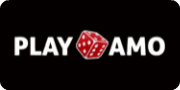 More options:



Sinbad
Software: Quickspin
Return to player (RTP): 97.06%
Volatility: Low-Medium
Release date: 2013
Game type: Video slots
Features: Additional Free Spins, FreeSpins, Random Wilds, Scatter symbols, Wild Rush, Stack, Sticky Wilds, Symbol Swap, Wild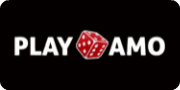 More options:



How to Play Low-Volatility Slots
We'd recommend going low and slow with this type of slot. Low-volatility slots are great for those not looking to bet large amounts. Placing small bets and getting back frequent wins can have you playing for quite some time!
If a bit of low-stakes fun is all you're looking for, then look no further! Check out our other guide to the best low-stakes slots which accept the smallest wagers.
Low-Volatility Slots Pros and Cons
Pros
You can play for a long time, even with a small bankroll
Constant fun with frequent payouts
Relatively low risk
Cons
Payouts are small
Games often lack bonus features of jackpots
Medium Volatility Slots
Does anticipating that big win in a high-volatility game, spin after spin, make you break out into a sweat? Are low-volatility slots just not exciting enough for you? Then medium-volatility slots might be just right. Almost like Goldilocks' porridge!
Medium-volatility slots pay out a little more evenly yet in still high amounts compared to some other slots. Because of this set-up, you'll also still find plenty of bonus features and exciting jackpots. For some, it's the best of both worlds. For others, though, it might be too risky, or not exciting enough!
It's really a matter of preference in the end. To find out some of the best medium-volatility slots around, check out the table below:
Best Medium-Volatility Slots
Reel Rush
Software: NetEnt
Return to player (RTP): 96.96%
Volatility: Medium
Release date: 2013
Game type: Video slots
Features: FreeSpins, Reelset Changing, Respins, RTP range, Wild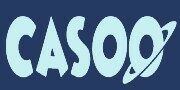 More options:



Jumanji
Software: NetEnt
Return to player (RTP): 96.33%
Volatility: Low
Release date: 2018
Game type: Video slots
Features: Substitution Symbols, Features Map, FreeSpins, Random Wilds, Respins, Scatter symbols, Wild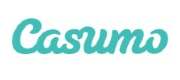 More options:



How to Play Medium-Volatility Slots
As you might imagine, your experience with this kind of slot is a mixture of the above two types. It's important still to have some padding to your bankroll – dry spells can still happen. Keep in mind your limits and stick to them.
You can expect medium-sized wins with these slots, too. They're perfect if you've been playing low-volatility slots for a while and want to transition to something that keeps you on your toes more!
With medium-volatility slots, you'll want to also look out for high RTP games. You can check out our list of highest and best RTP slots – these will provide the best bang for your buck. Since medium-volatility slots are a tad riskier, you'll want to improve your chances.
Learn how to increase your chances of winning by reading our online slot strategy guide.
Medium-Volatility Slots Pros and Cons
Positive
Great balance of two different playstyles
Often include tons of bonus features
Negative
May be frustrating to not know what to expect
Volatility and Variance
Besides the word volatility, you might have heard the term 'variance' being thrown around on slots and slot reviews. While we imagine this might be quite confusing for some, there's no need to refer to a second article! Practically speaking, volatility and variance are the same thing in slots.
The Technical Difference
Basically, variance is a more statistical term describing the deviation (or, well, variance) from an expected outcome.
In slots, the expected theoretical outcome is RTP. The more variance associated with a game, the more deviation from the expected outcome. This makes sense, as high-variance slots (remember, these are the same as high-volatility slots) can have long dry spells.
These would not be winning you anything anywhere close to the RTP. If you land that huge win, though, things reverse and they pay out much more, balancing things out to the listed RTP of the game.
Volatility, on the other hand, is more of a finance term. It describes the instability of something – in this case, the amount being paid out from a slot. As we mentioned, with high volatility, this could be low – or almost nothing for a while – only to shoot up to a huge win!
Volatility vs Variance in Practice
What does all of this mean in practice? Nothing. You can treat volatility and variance as one and the same when it comes to slot games. Developers and reviewers will use the term interchangeably to refer to the exact same thing.
How to Calculate & Determine Slot Volatility
Unfortunately, game providers do not generally give out a rating for the volatility of their titles. It's usually up to the player, or reviewers like us, to find out.
That being said, there are a number of ways you can suss out a game's volatility. While this won't provide you with a statistic or a number, it will help you place slots in one of the broad categories we outlined above. This will at least give you an indication of what to expect from a slot, and the kind of experience you'll have playing it.
Volatility and Payouts
A slot's payouts are really the best indication of its volatility. We'll take a classic as an example of this: Starburst from NetEnt.
Let's check out the paytable's highest-paying symbols. Take a look at the difference between the payout for 4-of-a-kind and 5-of-a-kind of this symbol. Not much of a difference, is there? A small difference between 4-of-a-kind and 5-of-a-kind symbol payouts generally indicates a low-volatility game.
As you might imagine, the inverse is true. A large difference between 4-of-a-kind and 5-of-a-kind symbol payouts generally indicates a high-volatility game. Check out Play'n GO's Book of the Dead paytable as an example.
Medium-volatility slots, as you might imagine, will fall somewhere in between the above two examples. It's worth comparing a couple of different paytables to get a feel for this sort of thing.
Volatility and RTP
Generally speaking, higher RTPs are an indication of less volatile slots. This is not a hard and fast rule though, so check for other indications of volatility.
The more volatile a game is, the more it will deviate from the listed RTP. The RTP itself is calculated over hundreds of thousands of spins. This is in order for the deviations to average out. Over the span of a few spins, though, volatile slots may create wins way below or way above the indicated RTP.
With lower-volatility slots, fluctuations are not as drastic. The RTP number itself is therefore quite a bit more indicative of your play experience. Keep this in mind when placing your next bet!
Volatility and Jackpots
Checking whether there are any jackpots to a slot is a good idea too. Generally speaking, low-volatility games will not feature them, while medium-volatility slots will only have modest ones. If you're really after those huge jackpots, high-volatility slots is where you'll find them at.
Volatility and Bet Size
High-volatility slots will generally not allow huge bet sizes. Again, this is not a hard and fast rule. People also have different views as to what constitutes 'large' bets. We recommend comparing a couple of slots just to get a bigger picture.
High-volatility games limit their max bet amount because there is already a possibility for huge wins. Low-volatility slots have smaller wins, so this isn't as much of an issue.
Is High, Medium or Low Volatility the Best for Me?
Good question. This really depends on two things: your preferred playstyle and your bankroll. We've covered these above, but we'll put them down here again in a shorter form for completeness' sake.

If you've got a small bankroll, or just want to play for fun with small risks, go for low-volatility slots. If you've got a large bankroll, are comfortable with taking large risks and are a patient player, go for high-volatility slots. And naturally, if you want a mix of both, go for the medium-volatility ones.

Slots Volatility Conclusion
That's it! You now know all the important stuff about volatility and how it affects all your favourite slots. Make sure to learn about a particular slot before playing it with real money. In fact, we would recommend at least playing the demo version first just to get a feel for things. It's also a good idea to read reviews, such as the excellent ones here on Top 10-Casino Sites!
Volatility FAQs
High-volatility slots are riskier and have less frequent but larger payouts.

Low-volatility slots are less risky and have frequent but smaller payouts.

Practically speaking, in slots there is no difference between volatility and variance.

You can check for tell-tale signs for high-, low-, or medium-volatility games. Check out our article above to find out more.

If you don't mind taking risks and have a large bankroll, you might enjoy high-volatility games. If you prefer playing it safe or have a smaller amount to play with, you should go for low-volatility games.
---