Please Note: This is an affiliate website. While we endeavour to publish unbiased content, we earn commission from our advertisements. When you register to a new casino through us, we earn a percentage of the profits. 
About Us
Welcome to Top10-Casino Sites, your one and only source for up-to-date information on the best online casinos, bonuses, and games available on the internet!
Who We Are
Our journey began in 2016, from a desire and passion to connect like-minded players with the most reliable and suitable gambling destinations for their needs.
We understand online gambling is not a one-size-fits-all endeavour, which is why we compile in-depth research on bonuses, features, games, and payment methods, so you can pick the right brand for you.

Information That's Relevant To You
Localisation is also a key focus for us – from America to Europe, and Africa to Asia and Australia, you can be certain we've looked into the best options for your region, where you can play safely and legally.
What Do We Stand for?
Our core values are transparency, high standards, and responsibility to our readers – we put the players, not profits, first. For that reason, we don't cut any corners when it comes to researching online casinos and what they offer, beyond the flashy banners. We take out our magnifying glass and shed light on all the details hidden in the bonus terms and conditions, so you can better understand them and only redeem offers with fair bonus terms.
We're also on the side of regulators, meaning we only recommend licensed and legal online casinos for your jurisdiction (e.g. UK Gambling Commission for UK-based players, Hellenic Gaming Commission for Greek players, etc).
All of our articles go through a rigorous research, writing, and editing process to ensure the information is correct and reliable. In addition, we periodically rework older articles for content freshness, as well as to accurately reflect any recent changes in local gambling laws.
Our goal is to be transparent and honest at all times. If you've left our website with all of your questions answered, we couldn't be happier. We hope to be a stepping stone in your research path to finding the absolute best online casino to suit you personally.
Meet Our Writers
To be able to constantly provide high-quality content, we only work with experienced writers who understand the casino industry in great detail, as well as the inner workings of local legislation, online slots, table games, and live dealer games.
Cristina Tudose
My name is Cristina Tudose – pleased to e-meet you, dear reader! I've been writing for the online casino industry for over five years now – both for international portals, as well as local ones from my country of origin, Romania.
My ultimate goal is to provide readers with easy-to-understand and informative content that answers all their queries. To achieve this, I dedicate a lot of time to researching gambling laws, slot features, payment methods, and top casino brands.
I strongly believe that, if you can't explain something simply, you don't actually understand it: that is why I love simplifying complex casino topics to make them accessible to beginners, and also delve into advanced strategies for the pros.
My personal favourite casino topic is online slots: I love how thematically diverse they are and how innovative their features get from year to year. I'm no stranger to RTP, volatility, and other complex metrics. I love to study how they influence our odds to win and pass that knowledge onto our readers. When I'm not writing about online casinos, you can find me working on my unfinished novels, playing guitar, or cuddling every cat I see.
Ramona Depares
I'm Ramona Depares, an online casino and sportsbook journalist with a passion for reviewing the latest games and platforms. I have been writing for the online gambling industry for six years, delivering information to players across the world.
My quest is to source the best casino deals, fact-checking those pesky bonus T&Cs, and making sure that gambling stays fun. I do this by bringing you content that is easy to understand, even if you have only just started trying your luck with online gambling. If I'm recommending a slot, or a casino, I want to make sure that players will not be disappointed. Rest assured that I will not give the seal of approval to anything that hasn't passed the Ramona Test, which means that I do devote a lot of time to research – and to actual playing, of course, which is certainly the fun part of the job!
I am particularly partial to slots with immersive graphics and features that go beyond the basics, but I'm also a dab hand at blackjack. I love analysing mechanics to find out how they can elevate gameplay and take payouts to the next level, so that I can share the information with other players.
How We Make Money
At Top10-CasinoSites, we want to be forthcoming with all our users. As mentioned above, we're constantly working hard to find the best casino bonus offers for our players – naturally, this search takes up quite a few resources. As such, to continue providing our services to the highest quality level, we sometimes make money through promotional material.
Here's how that works: when players like yourself click on our affiliate links, sign up, and make a deposit, we get a commission.
With that said, our promise to uphold responsible gambling standards remains solidly in place: we only promote legal online casinos and games that we believe in and would want to try ourselves. We don't get paid to review or promote casinos and games.
Furthermore, as we mentioned above, we only advertise licensed and legal online casinos, which are fully compliant with the terms of their licensing and the country's gambling regulations. If they have not passed our security checks, if their license is not in good standing, or if they've ever been blacklisted, they don't make it to any of our top tables.
Our Milestones and the Journey Ahead
Since starting Top10-Casino Sites back in 2016, we've managed to become one of the most active casino guides on the internet. We couldn't have got here without your readership and support. Our hope is for you to join us on the journey ahead!
Below are some key milestones we've hit so far:
350 reviews published
250 casino guides live on our website
40 articles published every single month
In addition, we now review games even before their official release! Extra attention is also given to our country pages, which are constantly updated to reflect recent or ongoing changes to gambling laws.
How Can We Help Enhance Your Casino Experience & Claim the Best Bonuses?
The aim of our website is to improve every player's casino experience. So, if you're here to get the right value for your money and find the best casino games and sites, we're on this mission with you.
Here's how we make it happen:
How We Support Responsible Gambling
We are strong advocates for treating online gambling as a fun and entertaining pastime, while being aware of the risks involved with real money play. Gambling is never fun if you're stuck chasing your losses. Consequently, we support our readers to seek help from specialised organisations if they are at any risk of gambling addiction.
We also recommend activating all the safeguards available on their account, like stake limits, deposit limits, time outs, and – should you ever feel the need – self-exclusions.
In our efforts to support responsible gambling, we make sure to include links to various gambling help websites in our articles, such as Gamblers Anonymous, the National Council of Problem Gambling, and BeGambleAware. Your safety is our utmost priority.
Lastly, we promote safe money management practices: whether you're a low or high roller, our guides are meant to guide you on how to use your budget wisely, remain in control of your funds, and maintain a healthy gambling behaviour.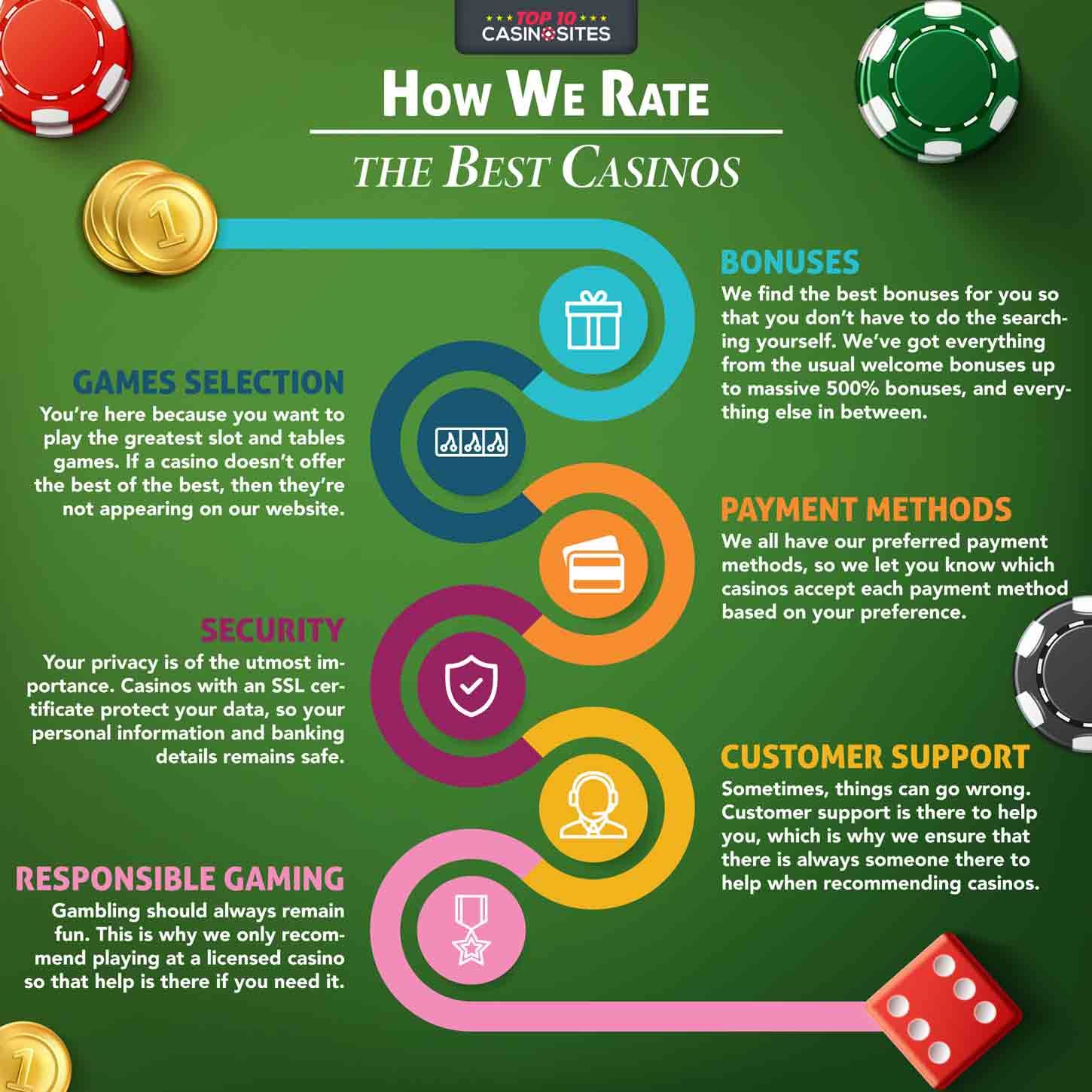 Where Have We Been Featured?
Top10-CasinoSites is continuously growing and has being featured amongst other top-quality websites of its kind. Find out more about our team by reading our product manager's interview on Great.com.