Best New Megaways™ Slots in 2023
Megaways™ slots are all the rage in 2023 From Pragmatic Play to Fantasma Games, every developer wants a piece of the Mega-pie! Do you feel the same? Welcome to your number one source of new Megaways™ slots, the place where fans gather to find their new favourite games!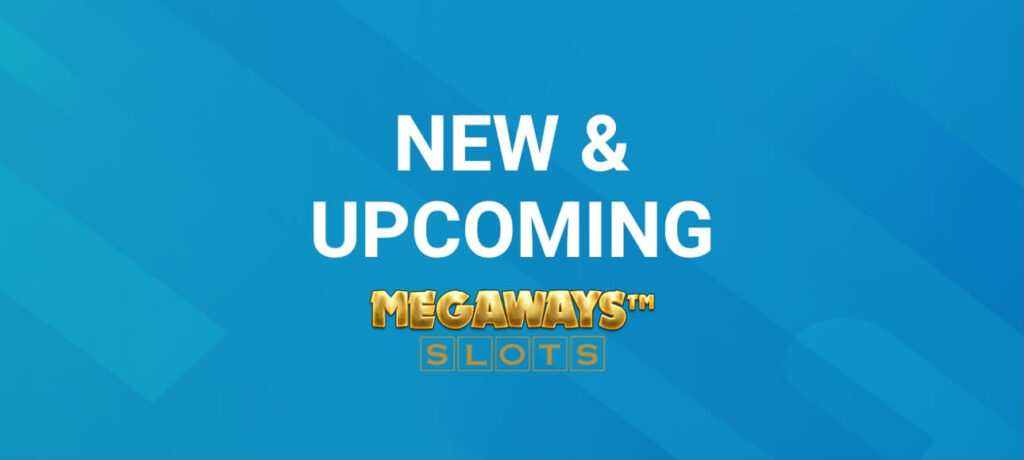 New Megaways™ Slots List [2023 Updated List]
If you're looking for an up-to-date record of the latest Megaways™ from the top developers out there, then you've come to the right place. The list below is updated every time a new Megaways™ slot is launched!
Latest Releases With Full Reviews and Free Demo Play
There is no doubt in anyone's mind that Megaways™ slots are successful and wildly popular. Therefore, it makes sense that fresh titles showcasing this engine are released on a frequent basis – but how do you keep tabs on what's new and what's not? Our experts have all the details below!
Ever since Big Time Gaming launched its first Megaways™ slot title in 2016, games that run the same mechanic have completely taken over the online casino world. Today, there are more than 200 Megaways™ titles – all of which have been created by some of the world's best game developers. If you're wondering how they differ from regular slot games, we invite you read our detailed guide on Megaways™ slots vs video slots for a broader understanding.
If you've found a Megaways™ title that you love already, should you be fussed about new additions?
The answer is a resounding yes! With each new game comes new themes, new storylines, and even new features to enjoy.
In fact, since the first Megaways™ slot, Dragon Born Megaways™, was released, there have been many other ground-breaking features added, including cascading symbols, bonus games, the Bonus Buy option, win multipliers, and more, which we cover in detail in our article on Megaways™ slots explained.
Upcoming & New Megaways™ Slots Demos
With dozens of exciting titles hitting casinos in the coming months, here we list the ones we know about at the time of writing. Oh, and we'll be updating each one with a full review soon, so don't forget to check out this page frequently for more updates. You don't miss out on the best upcoming Megaways™ slots!
How We Got Here… A Quick History of Megaways™
When the first slot machine hit the market back in the 19th century, it was cleverly dubbed 'Liberty Bell' – a sign of things to come. Rudimentary built, with only three reels and five symbols in the shape of card suits, horseshoes, and bells, it set the foundation for what a slot had the potential (or liberty!) to be.
Who would've thought the freedom to create would give us thousands of ways to win in the 21st century, upgrading symbols and dynamic reels? Well, Australian developer Big Time Gaming was the stepping stone in taking us there with the introduction of the Megaways™ mechanic, a format that became 'the gift that keeps on giving'.
Who Releases New Megaways™ Slots?
This is a great question with an even better answer, because many game developers that are internationally renowned and loved release new Megaways™ slots online, and will have a list of upcoming Megaways™ slots, too.
As part of our ongoing mission to bring you the latest news regarding games that run this über-popular mechanic, we have created pages on the best Megaways™ software providers that also feature some of their latest releases.
So, without further ado, here's the list of developers – apart from Big Time Gaming – that you need to know about when it comes to the latest Megaways™ slots releases:
Jelly Entertainment (Review coming soon!)
What's So New About New and Upcoming Megaways™ Slots?
The bottom line is that the entire gaming community has benefitted immensely from Big Time Gaming's decision to license their Megaways™ engine to other studios and creators. And here's the kicker: they didn't just 'borrow it' and design carbon copies of the original recipe – quite the opposite, in fact!
Every single studio listed above has managed to shape the landscape of present-day Megaways™ slots by adding extra features and twists to the mix, ranging from custom jackpots to crisp visuals and creative themes to state-of-the-art animations.
For example, both Pragmatic Play and Blueprint Gaming connected some of their best new Megaways™ slots to their network of fixed and progressive jackpots – Drops & Wins and Jackpot King, respectively.
Drops & Wins slots typically have a marker on top, so they are easy to spot when you visit your favourite online casino: Big Bass Bonanza Megaways™ and Madame Destiny Megaways™ come to mind as popular titles. Fishin' Frenzy Megaways™ should also be mentioned as one of Blueprint Gaming's most popular slots to be included in the exclusive Jackpot King network.
Innovations such as those above have provided fans with even more opportunities to score some amazing payouts on top of the main game. In other cases, developers explored the Megaways™ idea and ran with it to create complementary mechanics, such as Mighty Ways, InfiniReels™, and Infinity Reels™.
Meanwhile, WMS, which has since merged to Scientific Games, is known for taking our favourite childhood stories, heroes, and movies, then upgrading them with the Megaways™ engine – joining Spartacus or the Wizard of Oz can now be a modern endeavour! Who would've thought?
Lastly, NetEnt was the first developer to use reactions – or 'avalanches' – turning an otherwise lacklustre base game into an explosion of winning combinations. First seen in NetEnt's Gonzo's Quest, the concept took off and was later united by Big Time Gaming. This addition was so successful, nowadays it's a hallmark of emerging Megaways™ slots.
Why is all the above important, you may wonder?
Well, these studios' growing interest in capitalising on the potential of the Megaways™ engine has led to an abundance of fresh choices for players: you can now access tons of games.
Understandably, they come in a variety of themes, too, and some have flawlessly intertwined their genre with the bonus features they offer. For instance, in Skywind's Judge and Jury Megaways™, the modifiers and bonus games are all based on key elements for the justice theme like judges, suspects and wanted posters.
Another great example is Big Time Gaming's Monopoly Megaways™ – here, the developer included a bonus horizontal reel, stylised to look like a real-life Monopoly board. This way, your memories come to life, and you get to play your favourite childhood game in slot form!
Features of New Megaways™ Slots
Now, let's get to what you're really here to know: what makes new Megaways™ slots so rewarding in practice? Why are they worth choosing over classic payline slots?
Here are just a few reasons:
Cascading Reels – Any slots player knows how infuriating it can be to power through a dull base game where nothing substantial happens. If the hit rate is low, that also means players have little chances to trigger any payouts. That's how the cascading reels mechanic changed the game, by removing winning symbols and replacing them with new ones. As a chain reaction ensues, you have the possibility to generate extra wins, consecutively, on the same paid spin. This feature can be seen in many fresh Megaways™ slots released in 2022, such as Gods of Asgard Megaways™ or 1 Million Fortunes Megaways™.
Symbols Upgrades, Destructions & Collections – Another interesting upgrade of new Megaways™ slots is symbols playing multiple roles. For instance, they can be mystery symbols, able to transform into other icons, collected in progress bars, upgraded to higher-paying symbols, or used to trigger various modifiers or bonus games. We can see the above showcased in Kalamba Games' Machina Reloaded Megaways™. Blueprint Gaming also heavily uses mystery symbols in releases like Return of Kong Megaways™ or Wolf Legend Megaways™.
Free Spins & Other Unique Bonus Games – The vast majority of new Megaways™ slots online feature at least one bonus round. Most often, it's in the form of free spins in conjunction with increasing win multipliers, but we've also seen instances where players can choose their own bonus using a gamble wheel or purchase it via a buy pass. Examples of all of the above can be found in releases like Hot Chilliways and Floating Dragon Megaways™.
Unlimited Win Multipliers – A variety of newer titles place no maximum cap on the value of the win multiplier. In fact, they often link it with the cascading reels feature, meaning that the value increases by +1x every time you trigger a reaction in the base game or the free spins. This clever feature can be seen in action when playing Into The Wild Megaways™ or Blockchain Megaways™, to name just a few.
High Maximum Payouts – Do you remember the days of old when you used to play retro slots with small maximum wins of 1,000 to 5,000x your stake? Then you probably also remember how hard it was to get there, particularly if it required you to trigger the bonus. Another innovation brought by new Megaways™ slots is a higher maximum win potential, often capped at 50,000x or even more – Vegas Megaways™ and Chilli Picante Megaways™ are some notable examples with maximum wins of up to 72,310x and 50,000x, respectively.
Bonus Buy – Another situation most players are familiar with is the struggle to trigger bonus games, which can take quite a while to trigger! For them, salvation came in the form of the bonus buy feature, showcased in titles like Majestic Megaways™ from iSoftBet. This clever button present in the slot window allows you to pay a fixed percentage of your total bet (e.g. 100x, 200x) and trigger the bonus automatically. The bonus buy feature is restricted in certain jurisdictions, most notably at United Kingdom Megaways™ casinos.
Why Play New Megaways™ Slots?
The strongest reasons would be the abundance of innovative features and the increased win potential, especially compared to other types of slots.
Because they are so packed with action at every step, there's no room for dull moments, and unlocking the maximum number of ways to win is always a journey or an exciting quest!
Popularity would also rank pretty high – Megaways™ is currently the most discussed and explored slot format and its success with players worldwide can't be denied.
That means there are very few chances that you'll run out of games to try in the near future!
How To Play New Megaways™ Slots
Getting started with the best new Megaways™ slots for real money is super easy – just follow our step-by-step guide below.
1. Choose a New Megaways™ Slot To Try Out
Though obvious, this first step may just be the hardest as there are so many titles in the Megaways™ catalogue that it can seem difficult to pick just one. To make it easier, we have created dozens of reviews for individual games that look at everything from theme to features. We add new ones on a weekly basis, too, so you can rest assured that you'll always find the review for your game of choice. Moreover, these reviews have lists of safe and secure casinos where you can play them, and some even have new Megaways™ slots free play demos, allowing you to test them at no risk before committing any real money.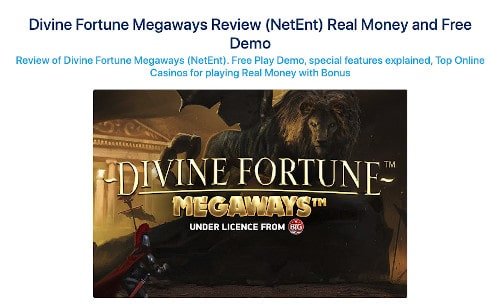 2. Choose a Trustworthy Online Casino
The casino you choose will make a huge difference to your overall experience, so finding one that keeps you, your money, and your data safe is imperative. Our experts thoroughly review all the casinos we list on this site, and ensure that, on top of carrying a substantial number of titles, all sites that end up on our list of the best Megaways™ casinos also have a licence from a reputable jurisdiction, responsive customer support, and features to aid in gambling responsibly.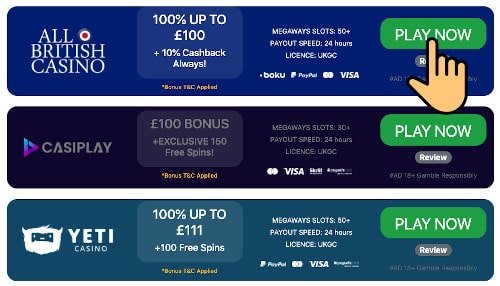 3. Register and Deposit Money
To play for real money, you will need to have some money in your casino account. So, once you've signed up, head to the Cashier section, choose your preferred payment method, and deposit some funds. Here it's super important to never exceed your budget, and to only deposit and play that which you can afford to lose. The minimum deposit limit is usually £/€/$10. Once done, you may also wish to claim a Megaways™ casino bonus. Don't forget to read the terms and conditions before you do so, as some offers have higher wagering requirements than others.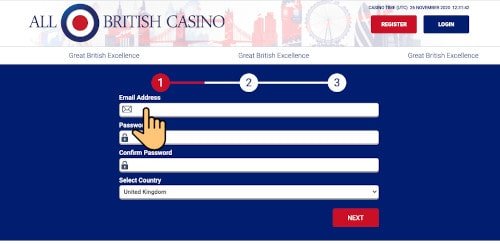 4. Start Playing!
Once you're all set up, all you have to do is head to the game page on the online or mobile casino site and start playing! If you've read our review, then you already know how the game works, what the paytable's like, and what features you can expect to find.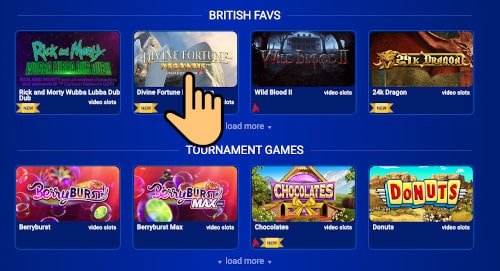 How To Choose The Right New Megaways™ Slot & Casino for You
We understand each player has their own preferences – sometimes our choices come down to what we like and that's valid!
With that said, we've also prepared a selection of objective factors to look into – they will ensure that the new Megaways™ slots which drop on your radar next will be a match made in heaven!
Budget & Stakes
A common misconception among players is that you have to break the bank for a decent chance at scoring a nice payout. That's, in fact, not true at all – new Megaways™ slots can fit any budget and often feature broad betting ranges.
You can spin for as little as a few pennies using one of the titles in our low-stake Megaways™ slots list. But, of course, if you're looking for high-roller slots Megaways™, hit titles like Buffalo Rising All Action Megaways™ are a must-try for your player type!
Software Fairness
Determining software fairness can be done in two different ways: you can look for independent games certification seals, typically provided by GLI, eCOGRA, or iTech Labs. They will be listed on the provider's website or the casino's homepage, somewhere in the footer section. Their presence testifies that the software has been vetted beforehand for fairness and security.
Another way to ensure that the software will not be rigged and your odds to win are transparent is to choose content from industry-leading studios and developers, like the ones mentioned above.
RTP (Return To Player)
It is already common knowledge that most Megaways™ slots have RTP scores of around 96%. However, here's where things get juicy: new Megaways™ slots often go even higher to keep player interest and demand alive.
Once again, Blueprint's Buffalo Rising All Action Megaways™ takes the cake with an RTP of 97.01%, closely followed by recently released Lucky Lady Moon Megaways™ (96.75%).
Or, if you're feeling extra adventurous, we've prepared even more solid picks in our full article dedicated to high RTP Megaways™ slots!
Licensing
One final aspect to consider is the licensing credentials that the casino and the software developers hold. Ideally, they should be licensed in respectable jurisdictions, such as Malta, the UK, Curaçao, or Gibraltar.
This ensures that they have good business practices, hold high quality standards and, of course, respect your rights as a player.
Classic Slots Re-Worked Megaways™ Style
As time goes by, many developers are realising that classic slots can be given a whole new lease of life through the Megaways™ mechanic. In fact, you can expect to see some very familiar titles in our complete Megaways™ slots list.
88 Fortunes Megaways™, Fishin' Frenzy Megaways™, and Break Da Bank Again Megaways™ are examples of now-classic slots that have been revamped with cascading reels, bonus games, multipliers, and a whole host of other features. The theme has remained the same, but the gameplay has been totally elevated thanks to the Megaways™ mechanic that gives you up to 117,649 ways to win.
But that's not all. Big Time Gaming have invented many new Mega mechanics, including Megaquads™, Megaclusters™, and Megapays™. Fun fact: the developer has proven to be quite a fan of the hit game show Who Wants To be a Millionaire? Big Time Gaming first gave it a Megaways™ makeover in Who Wants To Be a Millionaire Megaways™, then took it to the next level in terms of payout by re-issuing it in a Megapays™ slots format.
Unsurprisingly, Who Wants to Be a Millionaire Megapays™ was an instant hit. In this game, over and above the 100,000+ ways to win, players get the chance to win one of the four Megapays™ progressive jackpots, which could lead to a max win of 72,310x your stake! Naturally, it's not the only Megapays™ slot to join the ranks: Star Clusters Megapays™ is another rising star (no pun intended!).
New Megaways™ Slots Review Final Say
New Megaways™ slots ensure that you always have something new to try out and sink your teeth into – including recently developed features! So, while we still enjoy playing older titles, new ones are certainly worth checking out.
New Megaways™ Slots FAQs
New and upcoming Megaways™ slots are recent video slot releases that operate using the mechanic from Big Time Gaming, designed to offer users up to 117,649 ways to win.

On average, there's one new Megaways™ slots title per week from one of the many major Megaways™ software providers.

All the developers working on games that use the Megaways™ mechanic release new titles from time to time. Some of them release one or two titles per month.

Old and new Megaways™ slots online cost roughly same to play – though the lowest and highest stakes for each game depend on the game itself. Usually, you can play a Megaways™ slot for anywhere between 10p/c up to €/£50 per spin.

All casinos that carry Megaways™ slots will update their lists on a weekly or monthly basis.