by Cristina Tudose
Ad Disclosure
We're always striving to find the best casinos and bonus offers for our readers while ensuring our website remains free for all. To provide this service, we may earn commission through affiliate links, but this bears no extra cost to you. Through the revenue that we earn through these links, we are able to continue providing the most useful informational guides to help you enjoy the best casino experience possible.
The Best Jackpot Slots – Top10-CasinoSites
Jackpot slots provide greater-sized real-money payouts than regular slots, as they work with a network of games, each of which pays into a prize pool which must at some point be won. To find out all you need to know about slots with progressive jackpots, read on.
Top 10 Jackpot Slots in 2023
Gonzita's Quest
RETURN TO PLAYER (RTP)
95.66%
VOLATILITY
High
RELEASE YEAR
2022
GAME TYPE
5x3-reel, 20-line
FEATURES
Free Spins

WE RECOMMEND PLAYING AT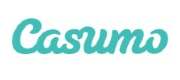 MORE OPTIONS:


Hall of Gods
RETURN TO PLAYER (RTP)
95.3%
VOLATILITY
Low-Medium
RELEASE YEAR
2013
GAME TYPE
5x3
FEATURES
Bonus Game, Progressive Jackpot, Scatter symbols, Wild
We love

A progressive jackpot along with expanding reels, as well as free spins feature and bonus game

WE RECOMMEND PLAYING AT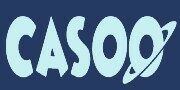 MORE OPTIONS:



Jack in a Pot
RETURN TO PLAYER (RTP)
96.06%
VOLATILITY
Medium
RELEASE YEAR
2019
GAME TYPE
7x7-reel, cluster pays
FEATURES
Mega Symbols

WE RECOMMEND PLAYING AT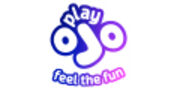 MORE OPTIONS:



What Is a Jackpot Slot?
Before we go into any more detail, we'll first clarify what a jackpot is. Let's get started!


Jackpots
Now that we've straightened that out, we move onto the next logical question: what is a progressive jackpot?
A progressive jackpot slot is a slot that works in very much the same way as a regular slot, with the key difference that each stake pays into a shared prize pool. The final reward then snowballs in size, culminating in a massive payout. The latter, which can easily run up to a six-figure amount, is rewarded to one lucky player.
Maximum payouts are not fixed, unlike in other slot games, and keep on increasing until somebody lands the jackpot. The combined jackpot prize from a progressive slot far outweighs what any single fixed payout slot could pay out on its own.
Who Can Play Jackpot Slots?
All of the best real-money slots, including jackpot slots, pay out randomly, which means you don't need any specific skills or gaming knowledge to get started. So long as you are of the required age and know that you can gamble responsibly, you can play jackpot slots.
How Do Jackpot Slots Work?
The idea behind the jackpot slot is actually very simple. Money raked in from player stakes across a number of games on a network goes into a giant pot, where it eventually swells into a gigantic amount. It's then just a question of luck as to who nabs this tasty reward.
Here are a few things to keep in mind:
Bet enough to qualify for the jackpot.
Some jackpot slots have a minimum stake size to play for it. Take note of this!
Note the different jackpot wins available.
Progressive jackpot slots can also come in three, sometimes four, sizes, which are mini, minor, major or mega.
Keep an eye out for special features or triggers.
As with all slot game variants, jackpots are normally triggered by exploiting in-game mechanics or special features during the gameplay.
Check how long since the jackpot was triggered.
As soon as the jackpot has been scooped by one lucky individual, the level resets to its default minimum amount and begins to grow again.
How to Win at Jackpot Slots
Put simply, all slot games pay out completely at random, meaning that there is no exact way to guarantee a win.
Slot games are powered by Random Number Generators or RNGs for short, which keep the games fair and unbiased for all players.
Although there are no specialist skills required, there are some simple steps that you can take to improve your odds of bagging that massive jackpot.
The first of these is to make sure you choose your slot game carefully. While some games can be generic reskins of a previous release, generally speaking, no two slot games are ever the same. There are different themes, bonuses, features, symbols, and animations. The key variables to look out for, though, are the return-to-player (RTP) rates.
RTP refers to how likely regular payouts will drop. Some RTPs are set at a higher level which means payouts will occur more often but be lower in value, while a lower RTP rate could see payouts happen less regularly but might be higher in value.
The highest RTP slots, whether with jackpots or not, regularly become some of the most popular games at any casino!

Pro Tip
It is also very important that you stick to your budget and never, ever bet more than you can afford to lose.
Many online casinos will allow you to set your own budget, which can be done easily and should be taken care of before you begin spinning those reels. Once you have decided and set the maximum amount you are prepared to spend, then, and only then, should you begin to play.
Different Types of Jackpots at Online Slots
While hunting for online jackpot games, it is important to understand that there are many different types out there.
Classic or fixed jackpots are paid out on regular or non-progressive slots, holding a stated value that is already set and cannot be altered.
Progressive jackpots increase in value whenever somebody plays a real-money game that is attached to that particular prize pool.
Seasonal jackpots (daily/weekly/monthly)
Online casinos often run promotions such as races that run for a designated period of time. This could be 24 hours, weekly or monthly and are sometimes referred to as seasonal jackpots.
Local or network jackpot slots
This is a progressive jackpot that is restricted to growing in a single casino, or chain of casinos, rather than over a network of games.
With a mystery jackpot, the casino has control of the maximum value of a prize pool shared by multiple games at that site.
These are reserved for high rollers and VIP members of the online casino's rewards club.
Most Profitable Jackpot Slots
Which jackpot slots have the best payout rates? Well, we've got the answer. Below, we have listed the top jackpot slot games with ultra-high returns:
Mega Joker – 99% RTP
Jackpot 6000 – 95% RTP
Mega Moolah – 88.12% RTP
Major Millions – 89.37% RTP
1429 Uncharted Seas – 98.5% RTP
How to Choose a Jackpot Casino
There are a few things to consider before settling on a jackpot casino. Chief among these is your budget.
Deciding on a budget and sticking to it is critical when playing online, and knowing what you can afford will help you to make the right choice. This could be either a regular jackpot casino or one designed for high rollers and VIPs.
Once you have settled on your bankroll amount, you might want to consider which online casino sites excel in the following areas.
Bonuses & Promotions
Try to find a casino that offers a good welcome bonus, preferably one with low or no wagering requirements. These sites very often run other promotions where existing customers can bank free spins among other bonuses.
Games Selection
Make sure that there are plenty of jackpot slots to choose from so that you can play whatever game you like, at any time you like, whether that's a progressive slot with high volatility or a non-progressive jackpot slot with lower risk.
Game providers
It is also a good idea to choose an online casino that offers games from a wide range of providers. Many of the industry's biggest software developers, such as Play'n GO, Red Tiger, Pragmatic Play and ETG, offer jackpot slots in their library of games.
VIP perks
High rollers would do well to look for a casino site that offers a lucrative VIP programme with hefty prizes, such as JackpotCity Casino or PlayAmo.
Security and Licensing
All trusted jackpot casinos have been licensed by well-known regulatory bodies, the most common of which are the United Kingdom Gambling Commission (UKGC) and the Malta Gaming Authority (MGA).
Payment Methods and Limits
The best online casinos will accept the widest choice of options to make a deposit or a withdrawal. As well as accepting both Visa and Mastercard debit cards, many sites also allow for bank transfers and the use of e-wallets like MuchBetter, Mifinity and Trustly.
Where Can You Play the Best Jackpot Slots?
Your best bet if you are looking to try out an online slot for free is to visit the game developer's website, where should be able to access the demo version of the game you are looking for.
However, if it's real-money gaming you are after, you can choose from any casino listed on this page.
Best Software Providers for Jackpot Slots
There are many great developers when it comes to jackpot slots – below, we have listed four of the very best.
Microgaming – With more than 40 progressive games in their portfolio, Microgaming are the power behind one the largest online progressive jackpot networks. In fact, it was one of their titles that provided the largest jackpot of all time.
NetEnt – Established in 1996, this Swedish studio excels when it comes to releasing progressive jackpot titles.
Playtech – The world's largest online gaming software supplier, Playtech regularly team up with a number of independent partners to design and release exciting jackpot games.
Yggdrasil – Hailing from Sweden and founded in 2013, Yggdrasil have established themselves as one of the most popular providers of online jackpot slots out there.
Biggest Jackpot Slot Wins in History
When players are lucky enough to score a jackpot win, the rewards can be pretty spectacular. Check out these real-life examples:
In April of 2021, at the Napoleon Sports & Casino in Aalst, Belgium, one lucky slots player scooped a world record €19,430,723.60 playing the Absolutely Mad Mega Moolah slot from Microgaming.
On September 28, 2018, Mega Moolah crowned another millionaire at Grand Mondial Casino. This lucky individual entered the Guinness Book of World Records when the game paid out the then-highest ever online jackpot of €18,915,872.81.
Wagering a mere €0.25 on the 13th of January 2013, a young man in his 40s from Finland landed the third largest jackpot ever seen with a prize of €17,861,800. He had staked a 25% bet on the Mega Fortune progressive slot at the Swedish casino Paf.
Jackpot Slots Summed Up
And that's a wrap on our guide to the best jackpot slots at any online casino out there right now. As we've discovered, these games offer the same great casino slot games experience while packing an extra trick up their sleeve with their respective jackpot features.
Whether you're after titles with local or progressive jackpots, we're sure that if you scroll on up to our recommended games list, you'll find the perfect jackpot slot for you!
Best Jackpot Slots FAQs
A fixed jackpot is capped at a stated amount so you will know what it will pay out before you start playing. Progressive jackpots, on the other hand, keep growing each time someone puts money into the pot by playing a game added to the jackpot network.

Generally speaking, millionaire-making jackpot slots tend to pay out once a year on average; however, the smaller, lighter jackpots are paid out much more often.

The highest-paying jackpot slot so far is Absolutely Mad Mega Moolah from Microgaming.

At the time of writing, the world record for a progressive jackpot win is €19,430,723.60.

Put simply, jackpot slots are just slot games with a shared prize pool that increases with each bet staked by a player on the shared network of games.

Just take your pick and begin to play in the same way as you would for any other slot game.

While you cannot guarantee a jackpot win, it is worth checking the jackpot's live value, its RTP rate, and estimated payout times.

Be sure to pick a site that holds reputable licences and that has a trustworthy reputation. In addition, check that the casino runs regular bonuses and promotions for its existing players.

No, not at all – people have won millions staking as little as €0.25!

Yes you can – many of the top developers, including NetEnt and Playtech, provide demo versions for many of their games on their official website.

Of course – most slots these days are made to be mobile-friendly.

A loose slot is simply one that pays out more regularly.

Cristina Tudose
I've been writing for the online casino industry for over 2 years now. During this time, I became passionate about player-centric content, especially slot and brand reviews.
---