The Top Payz Online Casino Sites for 2023
Payz is a digital e-wallet that is safe, fast, and easy to use for making deposits and withdrawals at online casinos.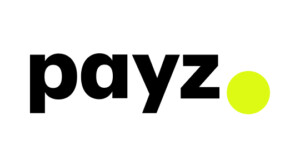 Below, our experts look at all the elements that make this payment method so popular among players.
Best Payz Casinos in 2023
What Is Payz?
Payz, which used to be known as EcoPayz prior to a rebranding that was announced on 10th May, 2023, is a popular digital e-wallet payment service that allows players to store and move their money with ease – including to Payz casinos.
While that may sound similar to other e-wallet casino services, Payzs main selling point is that it can be topped up through a range of options, including bank accounts, credit and debit cards, as well as Western Union.
In fact, you don't technically need a bank account to use Payz, and it famously doesn't run any credit checks on its customers.
But it gets better! The service is currently available to users in over 150 countries, and deposits and transfers can be made in around 50 currencies.
An Payz account, meanwhile, can be a basic one (called 'Classic'), or else Silver, Gold, Platinum, or VIP. Clients who have a Silver account or higher, and who live in the UK or in the EU, can register for an Payz Mastercard®.
The service also offers Vouchers and Payz Mastercard.
There is a downside to Payz, however, and that is its fees. We explore these in detail below.
How Do Payz Casinos Work?
Casino sites that accept Payz work in pretty much the same way as traditional online casinos. The only difference is that instead of inputting your debit or credit card details, you use your Payz login details to make the transaction.
This is true for both desktop and mobile casinos.

Payz makes it easier to play on mobile casinos!
Payz is great for playing at mobile casinos, as you can use its app to make the two-step authentication faster. The Payz app is available for both iPhone and Android phones.
Pros & Cons of Using Payz
Like all other payment methods, Payz comes with advantages and disadvantages.
Here they are at a glance.
Positive
Available in 150+ countries
Safe and secure
Instant deposits to online casinos
Most Payz casinos do not charge fees for using this service.
Works great with mobile casinos
Online casino bonus available (read terms and conditions to be sure)
Negative
Withdrawals can take up to 4 days
Transaction fees from Payz to bank account are quite high
Basic account is very restrictive
How To Deposit & Withdraw Using Payz
Depositing is a super simple affair with Payz, particularly if you have the app and are using a mobile casino.
If you'd like to claim a welcome bonus, be sure to check the terms & conditions first to confirm whether you need a bonus code and whether using Payz stops you from claiming it (they shouldn't).
Depositing with Payz
Step 1: Find your favourite Payz casino from our list above.
Step 2: Register and, if needed, verify your account.
Step 3: Head to the Banking/Cashier section on your online or mobile casino account, and choose Payz.
Step 4: Follow the instructions to sign into your Payz account. This is to confirm your identity and ensure no one is stealing your money.
Step 5: Enter the amount you'd like to deposit, and confirm.
Step 6: That's it! Your desired amount should now be in your account.
How To Withdraw From Payz Casino Sites
Don't worry: withdrawing your winnings is just as easy!
Withdrawing with Payz
Step 1: Head to the Banking/Cashier section of your casino.
Step 2: Select Payz from the list of available withdrawal methods.
Step 3: Enter your details and the amount you'd like to withdraw. Confirm the transaction.
Step 4: Your funds should appear in your Payz account in up to four days.
Are There Any Payz Fees & Limits?
Opening an Payz account is free, no matter which level you opt for.
Moreover, transferring money to an Payz merchant – which is the category Payz casinos fall under – is free too.
Nevertheless, Payz does have some other fees depending on where you live and which services you choose.
Fees and Limits
If you live in the EU, the UK, or other SEPA member states, then euro-to-euro transactions are usually free.
Bank transfers carry a €5.90 to €10 fee per transaction, depending on the amount you transfer.
Silver users have to pay a 1.5% (minimum 0.50c) of the amount they transfer for every transfer to other Payz account holders. Gold and up do it for free, and this doesn't include Payz merchants.
Transfers via Western Union are free from Payz's side, but Western Union charges fees.
There are currency conversions which range from 2.99% of the amount for Basic/Silver users to 1.25% for VIP users.
All accounts are charged €1.50 per month when inactive.
These are just some of the fees you may experience when using Payz, so it's worth being aware of them. For a full list, you can check the personal Payz account fees list.
With regards to the limits, this depends on the casino and your Payz account. The Classic Payz account lets you deposit up to €1,000 a day, but that goes up to €15,000 with the Silver account.
Most such casinos allow for a minimum deposit of £/€/$10.
Safety & Security at Payz Casinos
Payz is a safe and secure digital wallet service that keeps you and your money safe.
Based in the UK and regulated under the UK Financial Conduct Authority, the company also complies with Data Security Standards and with the regulations of the Payment Card Industry.
Since being founded in 2000, Payz has partnered up with Mastercard® and Western Union, further proving its status as a trusted brand.
Thirdly, it keeps you safe through the following ways when making a transaction to an online casino:
It doesn't share your personal or banking details with the casino site.
It follows a two-step authentication procedure to confirm that you are the owner of the Payz Account in question.
It has all the SSL encryption protocols in place so no unwanted third parties can steal your information.
Best Payz Casino Bonuses
Using Payz usually allows you to claim the whole range of bonuses offered by the casino site of your choice.
Here are the three most popular ones.
Bonus Offers
Casino sign-up bonuses  are among the most common and popular bonuses at both online and mobile Payz casinos.
These normally take the shape of matches on your first or even subsequent deposits (for example, a 100% match up to a certain amount). These bonuses can also include free spins on pre-selected games.
A reload bonus is when the casino gives you free spins or matches the amount you deposit on your second, third, or fourth deposits.
This can either be part of the welcome bonus, or else as a stand-alone offer.
Some casinos have loyalty programmes where players who deposit and play often also receive points. These can then be redeemed for loyalty bonuses or even perks.
Alternatives
Would you prefer to use a different payment service? There are many other safe ones to choose from!
How We Rate Payment Methods
When it comes to rating our payment methods, we look at a variety of factors to ensure you get the best and most accurate information possible.
Here's what we take into consideration.
Instant deposits and fast withdrawals – We understand that players want to play as soon as they make a deposit, so payment methods that allow for instant deposits are always rated higher. When it comes to withdrawals, meanwhile, payment methods that clear these quickly are obviously preferred to those that take 3+ days.
Ease of use – People don't have time to learn elaborate new ways of making payments, which is why having a payment service that is easy and straightforward to use is always a better option in our books.
Safety and security – Payment methods obviously concern your own finances, and some also include your personal details. Knowing the payment method we are mentioning is safe is our #1 priority, and no payment method that is unsafe makes it onto our lists.
Low fees – Payment services are businesses and they obviously need to make a profit. Even so, good, secure, and easy-to-use services with lower fees result in better rankings.
Reputation – What actual users say about the payment method is important – after all, our readers are more likely to relate to them than to the method itself. Moreover, how customer support treats users, and how long it takes them to answer, also affects the way we rate banking methods.
Payz Casinos Review Summary
Payz is an e-wallet that can make playing at online casinos (and especially mobile casinos) easier, faster, and safer. Nevertheless, the high fees associated with some transactions is a downside that cannot be ignored.
Payz Casinos FAQs
We have listed above Payz casinos for players from the UK, the EU, and further afield. Two of our favourite brands that accept players from numerous countries are 888casino and Videoslots.

Deposits using Payz are near-instant, meaning you can start playing straight away.

Yes, and it's very easy to do so. We have a step-by-step guide on how to do it above.

Totally! Payz is regulated by the UK FCA, has two-step authentication, SSL encryption, and doesn't share your personal details with the casino.

Payz casinos do not charge you for using Payz, but there are fees for using this service in other ways. We explore this in more detail above.

Yes, most gambling sites will still allow you to claim bonuses when using Payz.

Most casinos do not allow users to deposit using one banking method and then withdraw using another. The same is true for most Payz casinos.