The Best Megapays™ Slots Review & Freeplay Demo
Megapays™ is a progressive jackpot network that is being added to some top Megaways™ and Megaclusters™ slot titles. In this article, we explore how it works and take a look at the best Megaways™ casinos that stock Megapays™ slots.

Best Megapays™ Slots Casinos in 2023
What Are Megapays™?
The best way to understand Megapays™ is to look at it as a series of Megaways™ slots that are connected to four progressive jackpots. Known as the Mini, Midi, Major, and Mega, these jackpots can be randomly triggered at any point during the game.
This feature, which can currently be found in just a handful of titles, was created by Big Time Gaming (BTG) – the celebrated inventors of the Megaways™ mechanic itself, as well as of Megaclusters™ slots and Megaquads™ slots, in collaboration with Relax Gaming.
How Does the Megapays™ Game Engine Work?
Megapays™ is a progressive jackpot network that is run by BTG and Relax Gaming. This network connects all games on the list of Megapays™ slots in a number of ways:
Money is added to the Megapays™ jackpot every time someone takes one of the qualifying slots for a spin, no matter which casino they are playing at;
The jackpots can be triggered and won on each of those titles at any time; and
The jackpot is reset every time someone wins it.
The Megapays™ jackpot is currently split into four, namely the Mini, Midi, Major, and Mega jackpots. Each of these comes with a seed (minimum) amount you can win, which is of €/£/$100, €/£/$1,500, €/£/$20,000, and €/£/$300,000, respectively. When the jackpot shows as less than that, it means that it's not ready to be won just yet.
These jackpots can be triggered during any spin at random. This happens when all the letters in the word 'Megapays™' underneath the game logo flash bright pink. Nevertheless, there are times when only a few letters are filled in, and seeing that they go back to their original colour after every spin, there is not much you can do to monitor them.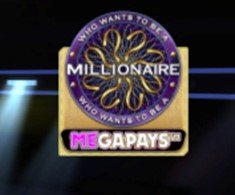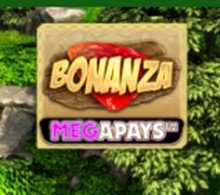 Once the jackpot is triggered, the game engine will randomly assign you your jackpot-winning symbol, which will be one of the lowest-paying symbols. This is usually a 9, 10, J, Q, K, or A card suit symbol. You will also be taken to a separate page that has the values you can win to the right, and the jackpot meter to the left.
The game will then begin spinning. If you land at least one of your winning symbols on the reel during that spin, you will be awarded another spin; if you don't, the feature will end.
To win any of the jackpots, you'll need to get the minimum amount of symbols over the course of all your spins. These amounts are as follows:
4 symbols for the Mini jackpot;
8 symbols for the Midi jackpot;
12 symbols for the Major jackpot; and
15 symbols for the Mega jackpot.
Megapays™ RTP Explained
It's good to note that Megapays™ RTP works differently to those of other video slots. In fact, while many Megapays™ have high RTPs, their RTP is measured on both the base game and the jackpot.
So, for example, in Bonanza Megapays™ the base RTP is actually 86.98%, but it goes up by 9.6% to 96.58% when you include the Megapays™ feature.
This isn't really an issue, though, as the base game still awards wins with more or less the same frequency as Bonanza Megaways™.
Other Megapays™ Slots Features
The games in our complete Megaways™ slots list that have the Megapays™ jackpot available also come with many of the features you've come to expect from Megaways™. These include:
6 reels that can sometimes accommodate up to seven symbols, plus (potentially) an extra horizontal reel;
Up to 117,649 ways to win, with the amount determined by how many symbols you manage to land on the reels at one go;
Scatter symbols that can award you Free Spins;
The Cascading Reels feature, which means any symbols in a winning combination will be replaced by fresh symbols without the need for you to spin again; and
Much more!
Sadly, none of these features can help trigger the Megapays™ jackpots, but they do make the games that much more exciting to play!
Our Top List of Megapays™ Slots + Reviews
If you're looking for a definitive list of Megapays™ slots, you've come to the right place! Below, we have reviews for all four Megapays™ slots that have either been released so far, or which are in the process of being released.
1. Bonanza Megapays™ Review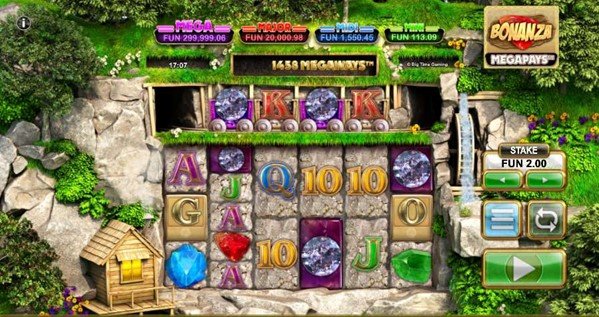 The Bonanza franchise requires no introduction: initially an über-successful traditional video slot, the game went on to become one of the best-loved games in the Megaways™ catalogue. But now, BTG's Bonanza Megaways™ also comes with a great progressive jackpot thanks to the Megapays™ network.
Bonanza Megapays™, which has an RTP of 96.40%, offers 117,649 Megaways™ and free spins complete with progressive win multipliers. Moreover, the high-volatility game has a max win of 17,926x your stake, excluding your jackpot. You can take this game for a spin from as little as €/£/$0.20 or as much as €/£/$30.
Play Bonanza Megapays at Playzee
2. Millionaire Megapays™ Review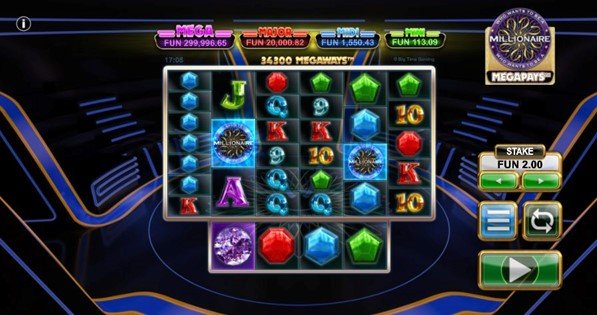 The Who Wants To Be a Millionaire Megapays™ builds on the success of its Megaways™ successor, Who Wants To Be a Millionaire Megaways™. It is often referred to as simply Millionaire Megapays™, but while the name has been shortened, the list of bonus features has not.
This BTG game, which comes with high volatility and an RTP of 96.38%, includes Cascading Reels, a Hot Seat Free Spins feature with three lifelines, Win Multipliers, and a fabulously- themed Wild Symbol. Over and above the Megapays™ jackpot, the game has an impressive max win of 72,310x your stake, and allows for stakes of €/£/$0.40 – €/£/$30.
Play Millionaire Megapays at Casumo
3. Star Clusters Megapays™ Review
As the first Megaclusters™ title, Star Clusters Megaclusters™ introduced us to the then-new mechanic by BTG. Now, the same game has become the first Megaclusters™ Megapays™ title.
cluster pays; reactive symbols that break up into four, smaller symbols; the Gold Wild Multiplier; and a free spins feature that can expand the grid to fit up to 256 symbols.
With super high volatility and a generous RTP of 96.27%, the game has a max win of 27,050x excluding the Megapays™ jackpot, and can be played from €/£/$0.20 to €/£/$20 per spin. This also places it amongst our best low-stake Megaways™ slots.
4. The Great Pigsby Megapays™ Review
Here, Relax Gaming has used the Megapays™ mechanic to revamp its super cute The Great Pigsby slot, which as we're sure you've figured out, is very loosely based on F. Scott Fitzgerald's iconic 1925 novel.
In the newly-launched The Great Pigsby Megapays™, the game is given the Megaways™ treatment with a 6×7 grid and 117,649 ways to win.
Moreover, while it does not come with Cascading Reels, it does have plenty of other bonus features, including a Wild Symbol, Free Spins, two respin options, and a Piggy Bank that can randomly award you with some of the best bonus features of the game.
With an RTP of 96.19%, high volatility, and a max win of 20,000x your stake excluding the Megapays™ jackpot, this game allows for spins worth anywhere between €/£/$0.20 and €/£/$50, making it great for high-rollers.
How To Play Megapays™ Slots
Playing Megapays™ slots is super easy – in fact, if you've ever played a Megaways™ slot or even just a traditional video slot, then you already know how to do it. But, just in case you've never done so, here's a step-by-step guide:
Step 1: Choose a licensed and legal Megapays™ slots casino from our Top Table List.
Step 2: Sign up, make your first deposit, and claim your welcome bonus if you so wish to. Don't forget to read the terms and conditions before doing so.
Step 3: Find your favourite Megapays™ slot title and load the game. This will work well on both desktop and mobile.
Step 4: Choose your stake per spin from the coin widget and hit Spin! The Megapays™ jackpot may be triggered randomly, but only play what you can afford.
Megapays™ Mobile Slots
Megapays™ slots are pretty much brand-new, and so they have been created using HTML5. This means that they can easily be played on desktop, laptop, and any smart mobile devices that run iOS, Android, and Windows.
The casinos we mention above all have adaptable sites that can easily be accessed from your smart mobile device's web browser. Nevertheless, you can also find them on some of the best Megaways™ mobile apps.
Megapays™, Megaways™, Megaclusters™, Megaquads™ – How Do They Compare?
With so many Mega-games and engines about, things can get a bit confusing, so here's a side-by-side comparison of these mechanics. If you wish to delve deeper, we also have detailed articles with licensed casinos, game reviews, and demos for each of these mechanics.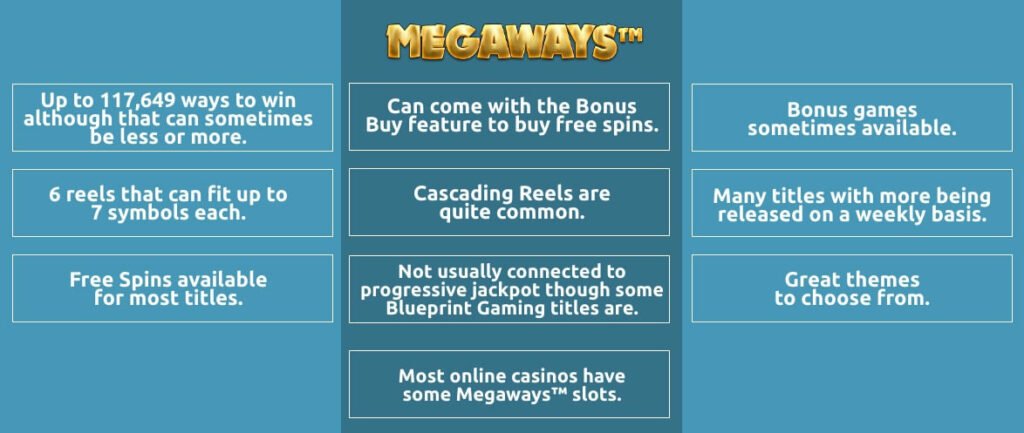 Pros & Cons of Megapays™ Slots
Like all other game engines, playing Megapays™ comes with both advantages and disadvantages. Here they are at a glance:
Pros
Chance to win one of four great jackpots.
Jackpots can increase in value depending on how many people play and how long it's been since the last win.
Megapays™ games include many of the best-loved Megaways™ features.
Themes so far have been great and varied.
Cons
Not many titles to choose from.
Not all Megaways™ casinos stock them.
All games released so far are older games with Megapays™ added to their engine.
Once won, jackpots can take time to reach their seed value so they may not be winnable for some time.
Megapays™ vs Jackpot King Slots: What's the Difference?
In many ways, Blueprint Gaming's Jackpot King Network and Relax Gaming and BTG's Megapays™ network are very similar:
They are both progressive jackpot networks;
They both offer the chance of winning the jackpot on Megaways™ titles; and
They both add money to the jackpot when someone spins a qualifying game, and reset the jackpot when it's been won;
They are both randomly triggered.
Nevertheless, there are a few key differences. For a start, the Jackpot King Network has three jackpots to be won, rather than four. These are the Royal Pot at €/£/$3,500, the Regal Pot at €/£/$25,000, and the Jackpot King, which has no limit. The latter has sometimes awarded players millions, with one PokerStars Casino player bagging an insane €8,133,445.23 from an €0.80 stake on Deal or No Deal™ Megaways™.
Secondly, the games available for each network are different. In this article, we review all the games that currently form part of the Megapays™ network. However, if you'd like to play games that are part of the Jackpot King Network, you can check out Fishin' Frenzy Megaways™, Buffalo Rising Megaways™, and Diamond Mine Megaways™, which are all by Blueprint Gaming.
Of course, with both Megapays™ and the Jackpot King Network, the jackpots don't fall super often and they don't make every punter who plays these games a millionaire. So do think of these networks as an added bonus that may result in an extra win, rather than spending more money than you can afford to lose in the hopes of winning.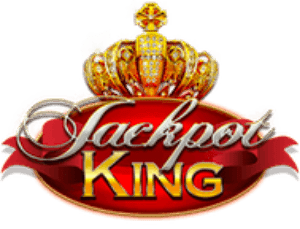 Final Thoughts on Megapays™ Slots
Megapays™ slots add a much-needed feature to more Megaways™ games: the progressive jackpot. This, paired with the amazing bonus features, graphics, and themes that characterise these Megaways™, makes these titles well worth checking out and playing!
FAQs
Megapays™ slots are a series of Megaways™ titles connected to the jackpot network run by BTG together with Relax Gaming.

Apart from their four jackpots, Megapays™ slots have many of the features Megaways™ do, including 117,649 ways to win, 6×7 grids, Free Spins, Cascading Reels, Wilds, Scatters, Multipliers, and so on. Different titles have different features, of course.

Check out our Top Table List above to find the best five Megapays™ casinos.

Totally! The games have been created in HTML5 and work well on all modern devices, including mobile ones.

On average, Megapays™ slots have an RTP of over 96.00%. This is really good among both casino games and video slots.