Top Red7 Megaways™ Slots + Casinos in 2023!
Acquired by SG Gaming in 2017, Red7 are a software provider of numerous innovative slots. From Raging Rhinos Megaways™ to Wicked Dragon Wilds, Red7 boast a number of classics in their portfolio! Keep reading to learn more in our Red7 Megaways™ review.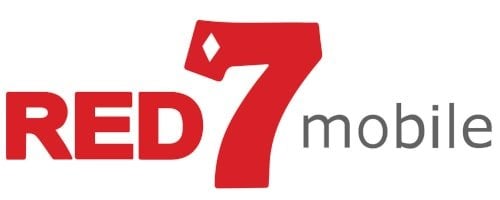 Best Casinos to Play Red7 Megaways™ Slots in 2023
What Are Red7 Megaways™?
Red7's History
Red7Mobile are known for their creative games and mobile accessibility. A small developer firm who grew into a renowned provider, Red7 went through an impressive evolution since their inception in 2011.
Over time, the provider began to provide a service of converting land-based casino games into HTML5 format, offering a unique factor in the market. Through this service, Red7 collaborated with various companies that aided in its growth and led to its eventual acquisition.
Red7Mobile Acquired by SG Gaming
The company was acquired by SG Gaming in 2017 and now release new games through them. This means that while the provider continues to remain active in the creation of casino games, they do not maintain a presence outside of SG Gaming, which is a common occurrence when a developer is bought.
The deal has allowed SG Gaming access to a large variety of games that include instant win games, scratch cards, slot titles and table games. The company has employed all of Red7's staff and continues to operate in Bristol, U.K.
Licensing & Security
Regulated by the British Gambling Commission, players can rest assured that they will have a safe and reliable gaming experience when it comes to Red7 products, whether it be one of their innovative slots or their numerous other casino games.
What Are the Best Red7 Megaways™ Slots?
Red7 have a portfolio of approximately 30+ slots, with not too many Megaways™ titles. However, players can enjoy a wide variety of games that include Spartacus Legendary Warrior, Wicked Dragon Wilds, Raging Rhino Megaways™, Gremlins, Book of Ultimate Infinity and more!
With their acceptance of various currencies, great replay value, high-quality graphics, comprehensive tech support, and lastly, highly generous bonuses, Red7 slots tend to tick all the boxes for most players, ensuring a safe and enjoyable gaming experience.
In addition, Red7 have also created a number of instant win titles, including various scratchcard games. 
Battleship Direct Hit Megaways™ Slot
One of the many interesting collaborations that Red7 formed part of was with Hasbro, which led to the reinvention of the famous Battleship game: a video slot named Battleship Direct Hit.
Very simple and yet full of special features, this game was designed with cascading symbols and offers 117,649 ways to win. There are two turrets at the bottom of the reels that can shoot a barrage, destroying low-paying symbols and allowing new, higher-value symbols to replace them instead.
Watch out for the Missile Symbol, which will unlock a free spin session once it sink one or more ships! This slot also offer a Jackpot, which is definitely a huge plus to the whole gaming experience.
Red7 Gaming Megaways™ Mobile Apps
As previously mentioned, Red7 are particularly renowned for their incredible products on mobile.
Known in the past as Red7Mobile, the provider not only make sure their games are available across all devices on Megaways™ mobile apps, but also ensure a quality experience in the process.
Red7 Megaways™ Slots Pros and Cons
Pros
Great products on mobile
Diversity of games (including slots, table games, instant win games)
Regulated by the British Gambling Commission
Cons
Limited amount of Megaways™ slots
Information on the provider is sparse
Red7 Megaways™ Slots Final Say
Overall, Red7 offer players a diverse portfolio of games with high-quality graphics and solid gameplay, along with performing the unique service of transforming land-based games into HTML5, giving players more options to choose from. While the provider has a limited amount of Megaways™ slots, they do make up for it by ensuring a quality gaming experience, licensed by the British Gambling Commission to ensure that it's a safe one, too. Additionally, with exceptional mobile quality, Red7 offer a modern solution to the market that almost guarantees an impressive replay record.
Red7 Megaways™ Slots FAQs
Red 7Mobile are a software developer who create online slots and other casino games with the use of superb technology.

Yes – Red7 are regulated by the British Gambling Authority and operates in the United Kingdom.

Some popular Red7 slots include Raging Rhino Megaways, Book of Ultimate Infinity, Pride & Prey, Wicked Dragon Wilds, and many more!

Yes – since Red7 is a UK-based casino, all Red7 games are available to UK players.