Best Qiwi Casinos and Bonuses in 2023
Qiwi is an online payment service established in Moscow, Russia in 2008. The company has its headquarters in Cyprus, with its main clients being Eastern Countries such as Russia, Romania, Ukraine and Belarus. Want to learn more about Qiwi Casinos, how to deposit and withdraw and get the best bonuses in 2023? We're here to guide you through it.
Top Qiwi Casinos in 2023
What Is Qiwi?
Qiwi is a secure online casino payment method, favoured by eastern European online casino players. The service is most notably popular in Russia where cash is still used predominantly as opposed to credit cards.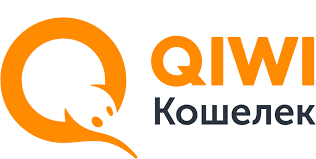 The wallet can be topped up easily using the national currency and there is an extensive Qiwi ATM network, but the system is also compatible with more modern alternatives like internet banking.
Qiwi Payment Method – All You Need To Know
All it takes to use this payment method is to provide your phone number, which acts as a user IDfor creating a wallet. Qiwi is compatible with Apple Pay but can also be used to send money to other electronic wallets like Payz or Yandex.
You can order a bank card once you create your Qiwi account and receive perks such as cash-back or simply use it as an online wallet. Because the cards are issued by VISA, you can pay with the Qiwi card almost everywhere and Russians can also buy them at kiosks in the country.
A great added benefit to this system is that, if you want to top up an online casino account and the Qiwi wallet is not listed as accepted, you can create a virtual VISA card from the app. Thus, you can bypass this problem and pay using the generated card details.
What Is a Qiwi Wallet?
Just like the name suggests, Qiwi is an e-wallet that functions very similarly to Neteller or Skrill. With over 20 million active customers and a partnership with VISA, Qiwi ticks all the boxes in terms of security.
The wallet can be used as it is to store and send funds, with all operations happening inside the mobile app or desktop interface or you can a order physical card.
The maximum amount you can hold in a Qiwi wallet is 600,000 RUB or equivalent in other currency.
How To Top Up a Qiwi Wallet
A Qiwi wallet can be topped up via various means, most commonly used ones being cash at the ATM or bank transfer. The physical cards can be topped up with cash in over 200 000 locations in Russia, Ukraine and Kazakhstan, but you can also receive funds from other Qiwi users, a different casino e-wallet or bank account.
There are some limits too, however, with maximum transactions being capped at 15 000 RUB or equivalent in USD.
Other currencies supported by Qiwi are BRL (Brazilian Real), RON (Romanian Leu), MLD (Moldavian LEU) and KZT (Kazakhstan Tenge).
Qiwi at Online Casinos
Many online casinos in Russia and other Eastern European countries have implemented Qiwi as their payment processor because it's simple and convenient, with an added layer of security and trust from its partnership with VISA.
There are also international Qiwi Online Casinos that accept Russian players and integrate with this payment method to provide a localized experience.
Qiwi Online Casinos allow you to also deposit offline confidentially, if you wish, thanks to a feature offered by the service.
Depositing at Qiwi Casinos
The process is as simple as it is with any e-wallet. All you have to do is find the right Qiwi Online Casino that fits your needs (we gave you some suggestions above), scroll down to the payment section and select Qiwi from the list.
You can either deposit cash if you're in Russia or Romania by finding the nearest terminal and sending to the casino's Qiwi Wallet ID or do it via the app.
Be aware that both Qiwi Online Casinos and the payment processor itself can come up with their own maximum deposit limits. It's best to check out both to make sure your payment will go through.
Withdrawing at Qiwi Casinos
Cashing in at an online casino qiwi is just as straightforward – all you need to do is select Qiwi from the available methods, insert the details of your wallet and confirm the transaction. Be advised that some casinos may only allow you to use the service for deposits, not withdrawals.
If withdrawals are allowed, they are not instant and are usually processed in a few working days (usually 24-48 hours).
Advantages and Disadvantages of Using Qiwi at Online Casinos
Pros:
Cash deposits allow users to stay anonymous when gambling
The partnership with VISA makes it a trustworthy payment service
Deposits and withdrawals are easy and quick
Personal and banking data is not exposed to third parties
Players can deposit with Qiwi in multiple ways – cash, transfer from web interface or mobile app
Qiwi Online Casinos offer their own extra layers of encryption (reputable operators use https safe connection for every page on the platform and redirect to the payment gateway)
Transactions need to be validated via the Qiwi app – lower risk of fraud
In Russia's strict online gambling space, Qiwi Casinos are among the most widely recognized as safe
Cons:
The payment system is not very popular outside Russia and Eastern Europe – can't deposit at some casinos
Withdrawals take 1-2 working days to process on average
Some geographical restrictions apply
Bonuses at Qiwi Casinos
The most frequently found bonuses at these casinos are:
Matched deposit bonuses – awarded at registration, usually they are capped at 100% up to a certain percentage, but, if you're lucky, you can also get a 150 or 200% welcome bonus
Free spins – usually part of the welcome package or awarded on a daily/weekly basis on a slot or a limited number of slots
Special day bonuses – on your birthday or on Christmas, for example
Online loyalty bonus and/or High Roller Bonuses– typically only available to very active players who wager a lot through the platform
Keep in mind that some of these may have high wagering requirements or narrow window to claim them. Always check out t&c's.
However, the good news is that, while some welcome bonuses are restricted to players who deposit through Skrill or Paypal, such is not usually the case with Qiwi.
Games at Qiwi Casinos
Qiwi Casinos will welcome you with the same varied offer of most online casinos – you can play jackpot slots or table games for free or for real money.
You will typically find hundreds, if not more games from quality providers like Netent or Microgaming, as well as live casino sections, most usually featuring 3D streaming from Evolution Gaming.
So, if you want to play live dealer roulette, blackjack or video poker, you will find plenty of variations and multiple languages support.
If you choose an online casino qiwi, you'll be pleased to learn most are also mobile casinos, so you should have no issue depositing and running your entire gambling session on the same device.
Safety at Qiwi Casinos
With over 20 million active users and a partnership with the world's leading payment and cards issuer, Visa, it's safe to assume Qiwi's security is top notch, despite the stereotypes that associate it with dark web transactions.
A testament to its growing positive reputation is also the company's listing on NASDAQ.
It is a safe alternative for players who want anonymous gambling and it can be used by traditional and modern players, since the wallet can be topped up by cash or online transfer.
Qiwi Casinos Countries
Qiwi Casinos can most commonly be found in Russia, followed by Belarus, Romania, Moldova and Kazakhstan and they are also very popular with players in these areas.
However, the payment service itself is also available in 20 other countries, from India to certain parts of the US and South America (Brazil, Panama etc).
Lastly, because Qiwi uses pre-paid cards from Visa, if you use the physical card details to top up a gambling account or pay outside of these countries, you should have no issue, since they are typically accepted by any merchant that supports VISA.
Qiwi Casinos Russia
Qiwi Casinos are particularly popular in Russia and that is easily explained once we understand the country's gambling landscape. Russia has very strict gambling laws and, aside from a few limited regions, gambling is prohibited.
The government may restrict access or even blacklist certain international brands (even large, licensed operators) or block the player's IP address if they are located in Russia. Thus, it's generally very hard to find overseas casinos Russians can turn to, especially if they also want to deposit in RUB.
For these reasons, Qiwi Casinos are seen as a reputable, confidential and convenient gambling alternative. They also have the advantage of familiarity, since many Russians use the payment system already to purchase goods and services in their national currency.
Qiwi Casino Alternatives
The closest alternatives to Qiwi Casinos are those that use e-wallets, such as Paypal Casinos, Neteller Casinos or Skrill Casinos. There is not much difference in use and these alternatives are also more widespread around the world, so you should keep them in mind especially if Qiwi is not available in your country.
Qiwi Casinos FAQs
Yes. Every transaction needs to be approved via the app and is protected by https connection, with no exposure of personal and banking data. If you top up with the prepaid card attached to your e-wallet, you get added security from Qiwi's card issuing partner, VISA, leader in online banking security.

Yes. You should see the funds in your account in a matter of seconds, minutes at most.

Both Qiwi Casinos and the payment processor itself can add their own set of commissions and fees, depending on your seniority level on the casino platform or the type of Qiwi account you have. Best to check the T&C's for both.

Yes. Plenty of large operators are also Qiwi Casinos, meaning not just Russian players are accepted, but also players from Romania, Moldova, Belarus etc.

Although particularly popular on the Eastern side of the world, Qiwi Casinos are found in Brazil and South America, too – our advice is to take a look over our safe recs above. Always make sure your chosen casino has a verifiable license and reputation.

Yes. The payment system itself is seamlessly integrated in a mobile app so you can deposit and withdraw on the go. Moreover, most Qiwi Casinos are also mobile optimized, so the platform will maintain the same interactivity and quality even on smaller screens.

The most important aspect is to look for is a valid license from a respected authority like Malta Gaming Authority or UK Gambling Commission. Also, look at the payment methods found on the platform, if they are secure, check out the game providers and player feedback.

The typical deposit limits for Qiwi Wallets is 15 000 RUB or equivalent in USD. Additional limits may be imposed by the casino, especially if you're a new player.

Withdrawal limits are dependent on the casino's policy (typically capped at $10000, but they can go higher depending on the player's seniority on the platform). Qiwi may also add its own fees depending on the amount.