Best Online Casinos Pakistan Has To Offer 2023
Although gambling is outlawed in this beautiful Asian nation, the popularity of online gambling in Pakistan is on the rise. Find the best online casino Pakistan can offer you in this article, as well as plenty of other useful information.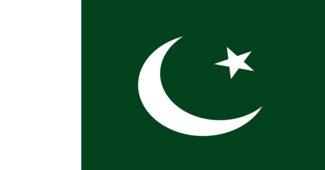 The Best Online Casinos Real Money in Pakistan
Is Online Gambling in Pakistan Legal?
Many sites will tell you that online gambling in Pakistan is a 'legal grey area', especially since the current gambling laws were defined by the 1977 Prevention of Gambling Act – almost 20 years before the advent of the first online casino.
Nevertheless, this doesn't change the fact that the law prohibits all forms of gambling in the nation, bar horse race betting at state-approved racetracks.
In short, online gambling is not legal in Pakistan.
Getting caught playing online will also result in penalties, and while the 1,000PKR ($5.58) fine may seem trivial to some, the up-to-five-years potential prison sentence and deportation for foreigners surely won't be.
Having said that, Pakistan has a growing number of players who use offshore-registered casinos, which the country cannot fully regulate, or enforce laws against. We explore these in further detail below.
History of Gambling in Pakistan
Pakistan is home to a population of over 228 million, of which 95-98% practise the Islamic faith. This explains why this country has taken a hard line on gambling – something that is considered an addiction and harmful to the individual and society at large, and is therefore banned by the Quran.
The only noticeable change since the Prevention of Gambling Act of 1977 is the legalisation of horse race betting at state-regulated racetracks in 1979, brought about by General Muhammad Zia-ul-Haq, the then-military ruler of Pakistan. There are currently two in the country: the Karachi Race Club and the Lahore Race Club.

Did you know?
We constantly check for any developments in the gambling regulations of many countries, including Pakistan. While, sadly, we don't expect things to change for online casinos in Pakistan in the near future, we will keep you informed on any developments as they happen, so do check back regularly to remain up-to-date.
Online Casino Pakistan – What Should I Know?
If you're looking for the best online casino Pakistan can offer you, you need to make sure that your chosen platform is as secure and convenient as possible. Below we've listed a the most important aspects to look out for in this regard.
Licensing
All top casino sites are fully licensed by relevant and reputable authorities, yet you will not come across any registered, real-money online casinos in Pakistan, as the country does not regulate these sites itself. In fact, even if you do, we urge you to steer clear of these, as they are the most likely to get you into trouble.
Such casinos are duty-bound by the licensing jurisdiction to be fair to players, to use your data in accordance with the law, and to pay their dues. Moreover, since they are not regulated by Pakistan, they are highly unlikely to pass on information any information to the Pakistani authorities.
Language
Urdu is, unfortunately, not a common language to find at gambling sites in Pakistan.
Nevertheless, we discovered a couple of Pakistan casino sites that do have Urdu language support:

Play in Urdu at BetWinner Casino

Play in Urdu at Parimatch Casino
Since English is also a national language in Pakistan, we're sure you'll be happy to know that practically all online casinos are available in it. Arabic, French, Spanish, Chinese, Japanese, and German are also common.
Currencies
The Pakistani rupee (PKR) is, once again, not a common addition to the list of accepted currencies, though a growing number of casinos are now starting to accept it.
The most ubiquitous currencies that can be used at Pakistan online casino are the United States dollar (USD), the euro (EUR), and the Great British pound (GBP). Our advice, however, is to use cryptocurrencies like Bitcoin, Litecoin, Ethereum, or Dogecoin when gambling in Pakistan, as such transactions are anonymous.
Customer Support
When you join a real-money, online casino in Pakistan, you'll be divulging your personal details, some banking information, and so on. For that reason, finding a casino with responsive customer care is imperative, because if something goes wrong, you'll want to be well looked after.
Most casinos with a genuine licence have a great relationship with their players, and can be contacted either via live chat, email, telephone, or even WhatsApp.

Support Hours
While 24/7 live chat support is considered the gold standard, this isn't absolutely necessary. Pakistani players would do well to make sure that support hours at least align properly with their time zone (GMT +5) and playing habits.
Responsible Gambling
We know that most people join an online casino in Pakistan to have fun and to gamble responsibly, but having the tools to keep yourself safe is incredibly important. Casinos that are licensed by trustworthy jurisdictions provide you with the opportunity to take time-outs, self-exclude from playing, and to set deposit and playing limits.

Tackling Gambling Addiction in Pakistan
Gambling addiction can be psychologically and physically harmful both to yourself and those around you. Dealing with gambling addiction is nothing to be ashamed of, and you should feel confident about seeking help. The cities of Islamabad, Lahore, Karachi, and Rawalpindi all have resources and trained experts who are ready to help.
How We Rate Our Best Online Casinos
Our list above is chock-a-block with top  online casinos available in Pakistan. Here's how we put it together.
Licensing: If the casino doesn't have the right licence – in this case, one from Malta, Curaçao, or Cyprus – then we simply leave it out.
Reputation: Should the casino have a lot of negative reviews by players, then we investigate the matter. If the casino doesn't meet our standards, we do not include it.
Game variety: An online casino needs to have plenty of games to be worth including.
Customer support: We know it's vital to have someone to speak to should anything go wrong. That's why customer support is one of the top requirements for any platform offering online casino gambling in Pakistan.
Mobile availability: With more and more players opting for mobile casinos in Pakistan, knowing the casino has an adaptive website or a mobile app is crucial.
Security & responsible gambling: We believe that casinos should protect their players in every way possible. If the casino doesn't do that, then it's not even worth considering.
Best Online Casinos in Pakistan – Bonuses
Online casinos in Pakistan usually give you access to plenty of the best online casino bonuses. Here's what you can expect to find.
Now that you've browsed through the different types of bonuses one might come across, you might be wondering about the kind of games that are available at Pakistan online casinos. But, before that:

Did you know?
Online casino bonuses always come with Terms & Conditions, which can include wagering requirements, deadlines, and so on. It is important to always read these T&Cs before claiming any of these promotions.
Games at an Online Casino Pakistan
Since top online casinos in Pakistan are international casinos, they tend to come with a wide range of games, including slots, table games, and live casino games. Here are the most popular games that Pakistanis play online:
Game Types:
Online real-money slots are among the world's most popular online casino games. In fact, you can find hundreds, if not thousands, of video slot titles from the best developers at most casinos.
Be aware, though, that for legal reasons, not all game developers allow players from Pakistan to play their games, such as NetEnt.
If you like playing poker, you'll be happy to know that you'll usually find two options at an online casino in Pakistan: live dealer poker casinos, through which you can play against other players or a dealer; and video poker, which is where you play against the computer.
Real-money blackjack is another staple at most casinos online casinos in Pakistan. In this game, you need to acquire a hand that totals higher than the dealer's, but which doesn't exceed 21.
Although these are more popular in the West, many online casino Pakistan carry a selection of the best live casino game shows. Titles here can include favourites like Monopoly Live, Who Wants to Be a Millionaire?, and Football Studio.
Of course, casinos catering to Asian players may also have games popular in Asia, like the pachinko machine game, sic bo and Yee Hah Hi dice games, Mahjong, Pai Gow Poker, the roulette-like Fan Tan, Andar Bahar, and various versions of the Baccarat card game.
Payment Methods at Online Casinos Pakistan
Playing at real-money casinos in Pakistan requires, well, real money. In other words, you'll need to pick a payment method through which you can credit your account, as well as to withdraw your winnings.
Debit and credit cards like Visa and Mastercard can be used at the vast majority of online casinos, including those that cater to Pakistani players. But there is one issue with such payment methods: the transactions show directly on bank statements. Many Pakistani players therefore choose to use alternatives.
E-Wallets
E-wallets are digital accounts that you top up using your credit or debit card, and then use to make online payments. This means that the transactions that shows on your bank statement will be directed towards the e-wallet, rather than your chosen online casino in Pakistan.
Skrill, WebMoney, MuchBetter, Payz, and NETELLER are the most common options for those playing at the best e-wallet casinos in Pakistan. Nevertheless, there is one big problem with using this service, which is that most casinos block users of e-wallets from accessing their bonuses.
Cryptocurrencies
The best option overall for players of online games in Pakistan is to use cryptocurrencies, which are decentralised currencies that are not connected to any bank, country, or entity. Today, there are dozens of cryptocurrencies to choose from, such as Bitcoin, Ethereum, Litecoin, and Dogecoin.
Of course, to play at the best crypto casinos, you'll need to exchange PKR or another currency into cryptocurrency, and this can be done through a cryptocurrency wallet like CoinsPaid.
Best of all, these types of transactions towards online casinos are anonymous, and you still get to make the most of any bonus offers available!

Do I Need To Pay Taxes On My Online Casino Pakistan Winnings?
Since online gambling in Pakistan is illegal, then there is no system in place to tax online casino winnings. Keep in mind, however, that winnings from horse race betting at government-approved tracks are taxed.
Are There Any Land-based Casinos in Pakistan?
As previously mentioned, today there are two state-approved race tracks where land-based gambling in Pakistan can take place: the Karachi Race Club and the Lahore Race Club.
Karachi is inarguably the more famous of the two, particularly as it is the setting for the three most anticipated races of the year – the Quaid-e-Azam Gold Cup, the Karachi Derby, and the New Year Cup.
Meanwhile, there are reports that tourist complexes have created fully-fledged land-based casinos inside their hotels, which only foreigners can access. Even so, we have not been able to find any such venues ourselves, and the World Casino Directly doesn't list any, either.
Online Casino Pakistan – Summary
Although Pakistan has outright banned gambling, players still manage to find alternatives. Many find that online casinos available in Pakistan registered in foreign jurisdictions offer such a service, and while this is still not legal and definitely not risk-free, it is usually plain sailing.
FAQs
Check out our list above for our recommended, offshore-licensed, legitimate casinos that are trustworthy and have plenty of online games available in Pakistan.

Online casino gambling in Pakistan is illegal, and so it is not completely risk-free. Nevertheless, thousands of Pakistanis gamble online on a daily basis using offshore sites.

Most online casinos in Pakistan will accept players who are 18 and over. Even so, we don't recommend gambling online unless you're 21 years or over.

Since online casino gambling in Pakistan is illegal, there is no framework to tax such winnings. Horse race betting, however, is taxed.

All the casinos we mention in our list at the beginning of this aticle have a live dealer section where you can play anything from live roulette to live poker, as well as TV game shows.

The only way to know that is to look at its licence. If the casino has a legitimate licence from Malta, Curaçao, or Cyprus, then it should be safe and trustworthy.

The most trustworthy ones are those regulated by the Malta Gaming Authority, Curaçao eGaming, and the Cyprus Gaming Commission. Bear in mind that due to online gambling's illegality in Pakistan, none of these are officially sanctioned by the local government.

Yes, pretty much all real-money online casinos in Pakistan have adaptive websites. Some even have mobile casino apps, which you can download straight to your mobile device.

Yes, some online casinos in Pakistan allow for free play. This is a great way to understand how the game works, as well as to while away some time without spending any money.