7 Biggest & Most Powerful Casino Companies in the World
Our list of the world's biggest casinos isn't merely there for us to look in awe at the staggering sums these companies command. It's also to give newcomers a framework of the online betting scene, and an idea of the kind of operators that are available to them. With that in mind, let's see who made it to the top of the casino gaming companies mountain, no matter on their location, be it India, Canada, etc!
Top Casinos from the Most Profitable Casinos in the World
Which Are the Biggest Casino Companies Around the World?
Before we begin looking at the biggest names out there, we want to make the criteria of our list understood. First off, you probably won't recognise all of the largest casino companies found in this list. In fact, you may not recognise any of them. That's because the very big names tend to own a lot of different casinos and betting operators. So while you might not recognise the larger casino gaming companies' names, you should still be familiar with many of the things they own.
Casino gaming companies can often have many different casinos, so you can actually get an idea of what's available to you in the mainstream. With so much competition out there, getting to the top often means these options represent not only the largest casinos in the world, but also some of the best that the world of online casinos has to offer, boasting some incredible casino features on the way.
Also, the reason we say betting operators is because a lot of these sites are highly versatile. In other words, many of the biggest casino companies aren't just made up of casino sites. They will often have a sportsbook, poker software, and dedicated bingo sites. Indeed, they may be better known for these products than their actual casino.
Naturally, however, in order to make this list, what makes the biggest online casinos in the world needs to be their casino product. Even if they make $10 billion a year, if only 2% of their business is casino-related, they wouldn't make this list.
Speaking of yearly earnings, that's what we'll be basing this list on. We understand that there's other criteria, such as staff numbers and impact on the industry, but these are harder to pinpoint. Income tends to be more of a concrete measuring stick.
1. Flutter Stars Group
Estimate annual revenue: £5 billion+
Estimated staff: 10,000+
Major brands: Paddy Power, Betfair
Before 2020, this wouldn't have made the top of our list of largest casino companies, as Flutter Stars Group hadn't yet existed till the merger between Flutter Entertainment and the Stars Group. Together, they reportedly go beyond the £5 billion mark in annual revenue, thus making it one of the biggest casinos in the world, as well as the most profitable.
For US markets, for instance, they have the FanDuel group, which includes Foxbet, and the Australian market has the likes of Sportsbet and Beteasy. Two of their largest acquisitions are the mighty Paddy Power and Betfair. The former evolved from being the most popular sportsbook in Ireland to an all-rounder with international credentials. The latter is the undisputed king of the betting exchange.
Flutter Stars Group doesn't just have a lot of world-class operators; most of those in its fold are arguably some of the best in the world at what they do. Altogether, it's believed that Flutter Stars Group own over a third of the online market, meaning their position at the top of the online casino mountain is undeniable. Flutter Stars is an awesome whole made up by many incredibly impressive individual parts.
2. bet365 Group Ltd
Estimated annual revenue: £3 billion
Estimated staff: 4,000 – 5,000
Major brand: bet365
For many, this will be the first entry on our list that will be immediately recognisable without having to look at the name of the sites the company owns. The bet365 Group, as the name suggests, owns the astoundingly popular bet365 betting site. The rise of this operator has been absolutely meteoric. Starting off in 2000 in the United Kingdom in a small office in Stoke-on-Trent, they now span locations all around the world, demonstrating their international appeal and astonishing growth.
In a way, they're the most impressive on this list since, unlike our top two entrants, the success of the bet365 Group relies upon a single site as opposed to a family of options. In addition, they also don't have any high-street presence to bolster their earnings. The overwhelming majority of this is based on a single brand, which places them in a league of their own. In fact, their success has been so huge that their CEO, Denise Coats, is the highest-paid in the country, having earned £323 million in 2019.
So how did they do it? For all their intricacies and clever marketing, we think it comes down to the fact that bet365 is, in our opinion, one of the best casinos in the world, excelling in everything it gets involved in. While it's probably still best known for its sportsbook, we assure you that the casino is every bit as capable of living up to bet365's sky-high standards.
3. William Hill PLC
Estimated annual revenue: £1.5 billion
Estimated staff: 11,000
Major brand: William Hill
Once the largest traditional bookmaker in the United Kingdom, William Hill has morphed into something much bigger. Indeed, their ability to adapt to an increasingly international and online marketplace is one of their greatest strengths, especially for an operator with a history dating back to 1964.
Despite their rather conservative aesthetic and reputation, they're a very forward-thinking site. Their casino can easily stand up to the new faces on the scene, utilising William Hill's astounding scope in the form of an incredible amount of game variety and quality. This is also true of their dedicated bingo and poker pages, and their first-rate betting app, available via iOS and Android.
They also adapted once more in 2019, shedding their lone wolf status with the purchase of MRG. The latter are better-known as the owners of Mr Green, another great bookmaker having a lot of similar strengths to William Hill, as well as its own dedicated base. With a potential sale to Caesars also on the horizon, it's clear that the winds of change are very much blowing in the direction of William Hill PLC.
All that intrigue aside, if you're looking for an all-rounder, there's arguably none better!
4. Betfred
Estimated annual revenue: £800 million
Estimated staff: 1,000
Major brand: Betfred
Our last three entrants have an awful lot in common. They all began on the British high street in 1967 as sportsbook operators. All thrived in the move to online at the turn of the millennium, and today enjoy their respective statuses as the top betting operators in the world.
This entrant may be a surprise to some people, as Betfred may not be viewed by some as being one of the top casinos in the world. As is typical of the largest casino companies, they tend to offer a wide variety of betting options, not just with sports but with horse racing in particular.
All the casinos listed in this article have been included for one particular reason: they ended up where they are by excelling at several different betting disciplines. Betfred is no different. Rest assured that their casino offering has every bit as much focus on the slots as the betting shops given to the Premier League. There are plenty of great games on offer, as well as generous promotions to sweeten the deal – everything you could want from one of the largest casino companies in the world!
5. Kindred Group
Estimated annual revenue: £750 million
Estimated staff: 1,000 – 1,500
The Kindred Group may not have any single acquisition as big as those from William Hill, Betfred, or bet365, but they do have a group of 11 medium-to-large sized sites that are truly superb, making them one of the biggest casino companies. While we'll be talking about the benefits of choosing larger names in this article, Kindred Group are proof that bigger doesn't necessarily mean better.
The likes of 32Red, Unibet, and Maria Casino are a lot of players' favourites, and it's easy to see why. In a list that's full of variety, Kindred Group still manages to astonish in that regard, providing a broad set of options for a whole host of different target audiences.
Unibet is probably the most universal in its appeal, and remains, at least to us, one of the finest all-rounders in online gaming. On the other hand, 32Red is perfect for those looking for a more dedicated casino product. And that's just two examples! Across these 11 options, we would say that there's likely at least one that will suit you.
6. 888 Holdings
Estimated annual revenue: £425 million
Estimated employees: 1000+
Major brands: 888casino, 888bingo, 888ladies
The structure surrounding 888 Holdings is a complex one, both from a business perspective and as a customer. Its sites all come under the 888 banner, but are their own individual products and apps. Every part of 888, whether it's their sportsbook, casino, bingo, or poker rooms, is absolutely gargantuan. As big as the monsters on their spookiest slots, this unique layout actually allows people to have the advantage of dedicated sites with the variety of those all-rounders.
They also make use of every inch of extra space, with an astonishing number of great games from a menagerie of the finest software developers in the world. With the likes of NetEnt, Red Tiger, and Play'n GO on board, not to mention the exclusives, the astounding 888casino is one huge reason for this brand's runaway success.
Should You Choose One of the Big Casinos?
Going through all of these huge names has its advantages beyond simply adding to our understanding of the largest betting companies. The fact is that there are benefits for going with one of the major players in online casino betting beyond simple name recognition.
We're not saying that a lesser-known site couldn't be a better fit for you. However, a lot of people will want to take advantage of all the things these gaming goliaths have to offer. With that in mind, we're going to discuss exactly what those benefits are.
Their Popularity
The popularity of these sites is more than just a fact of their success – these sites got to their level of popularity because people liked what they had to offer. While the quality of a site isn't necessarily directly related with how many people use it, it can't be denied that millions of people choose one betting site over all others is at least an indicator of a certain level of quality and appeal. Of all the sites associated with our top seven candidates for biggest casino in the world, we would consider all to be at least 'very good' to 'great'.
On top of that, a strong user base is an advantage for games that require a lot of people to provide the most variety, such as poker tournaments. These need a great deal of depth in terms of the average bet and in-user ability to be suitable to the most people. Popularity also breeds more options in certain cases, as with banking options. After all, to keep their large international customer bases, the biggest betting casinos need to give their players plenty of ways to deposit.
Tried & Tested
Following from our previous point, the biggest casino companies are tried and tested. In other words, they have reputations. Things like their security, history, legitimacy, and licensing should all be easy to find and verify.
Of course, there are plenty of new sites that are both safe and worthwhile. It's just that certain pieces of information – for example, whether a banking process is easy and trustworthy – are easier to discern when a site has decades of records and hundreds of comments and reviews for you to refer to.
More Software Developers
Before we get to games, we're going to talk about software developers, as the former can't exist without the latter. In terms of casinos, looking at its software developers is ideal for figuring out the kind of diversity of experience you can expect. Indeed, it's not just about the games, but about design philosophies and genres.
While you can have one software developer making great slot titles, with a site having thousands of games, it's not the same as having software developers providing more distinct experiences. In general, bigger sites have more scope to hire a wider variety of the best.
There are dozens of fine examples out there having their own specialty. Microgaming, for instance, produce incredible slots, while Playtech offer online poker and bingo games. The best roulette wheels may require other software developers.
More Games
The amount of software developers and games are both equally vital and complimentary, going together like a ball and roulette wheel. More games means more chances you'll find the perfect game for you, with the right design, betting limits, and creative approach.
It also means they have the financial scope for a high-quality and varied live product, which is understandably hard for some smaller sites to compete with. More isn't always better, but when it comes to casino games, it usually is.
Mobile Apps
In terms of something gaining importance as time goes on, there's no better example than having a quality mobile product. More and more, people want to bet on their phone or mobile device, often exclusively. The fact is that a lot of this comes down to money, as good betting apps can be expensive to make. Since bigger sites have more financial resources, this means they often have the best casino mobile apps.
Customer Service
Again, customer service teams cost money. The largest casino companies have a natural advantage in that regard. Round-the-clock teams have to be able to answer your questions at any time, day or night. These staff members need to be paid, and the more they are, the faster and more efficient their service can be.
Of course, this isn't the only element of good customer service. We've often found ourselves very impressed with the efforts of smaller sites. They can make up the difference by covering key hours, as well as offering efficient email services and excellent Help sections. However, for sheer range of coverage, those big names can be tough to compete with.
Promotions
Those deeper pockets also allow for new casino sites to be more generous in terms of promotions. This is especially the case if you're looking for big welcome promotions, no deposit offers, or anything that would naturally cost a lot of capital.
Bonuses are an investment from the bookmaker in gaining new customers and retaining existing ones, and it's easier to make that investment when you have money in your back pocket.
Jack-Of-All-Trades
One thing we had to bring up during our list was that pretty much every example have their fingers in a lot of betting pies. That broad range is surely a part of why they're so successful.
Of course, this may not be right for you. It may be that you prefer a more focused product, such as a site that focuses on slots or poker. Nonetheless, it's clear that a range of products is what some customers want. They want a one-stop shop for all their betting needs, from games and markets, to promotions and tournaments. You're more likely to find a candidate who fulfills that criteria with a high level of quality at the more popular end of the market.
What About Smaller Operators?
In pointing out the advantages of the biggest casino companies, we want to make it clear that we're not talking down newer or lesser-known names. Being big doesn't necessarily make you the best, and not all operators are going after the same target audience. After all, there are personal casino preferences to consider.
You may prefer the design of one, or they may offer you a more niche, focused product that one of the household names can't offer you. Only you know what kind of betting site would suit you best, depending on how you like to bet.
Here are five examples of great newer, smaller operators to get you started if you want to explore that side of the market:
Which Are the Biggest Land-Based Casino Gaming Companies Around the World?
We've talked about the largest casinos in the world from an online perspective, but let's not forget that the brick-and-mortar options are still very much alive and kicking. In fact, many of them bring in astonishing amounts of money, rivalling the biggest online casinos in the world.
Online gaming may be becoming more and more popular, but these seven juggernauts aren't going anywhere. For some, the biggest casinos worldwide will always be ones you can walk into. Here are the largest casino companies to date:
1. Las Vegas Sands Corp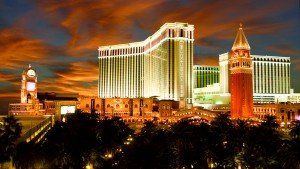 Singapore's Marina Bay Sands, part of Las Vegas Sands Corp, delivers all you could ask for and then some. The building itself has broken the record for the world's most expensive standalone casino, coming in at a jaw-dropping $8 billion. So what does this kind of money get you?
Alongside museums, theatres, and restaurants, there's a 2,561-room hotel, a 120,000-square-metre convention centre, and a 74,000-square-metre shopping mall. On top of that, there's a 150m infinity pool, and a 340-metre long Sky Park that hosts almost 4,000 people. And it's all designed by the celebrated Moshe Safdie architects, so you've got your style fix, too!
The company behind all this lavish bounty is one of the veterans. It was founded back in 1988, with headquarters in Nevada, US, and has more than 50,000 employees.
2. MGM Resorts International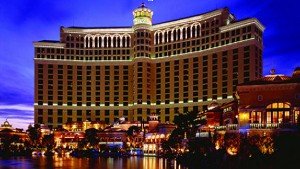 When a casino is backed by the world-renowned MGM Resorts International name, you know you're in for something special. The opulent 154-metre tall, 600-room MGM Macau Resort in Macau, China comes with all the exotic trappings you may wish for, from the art-inspired architecture to the fine arts collection and its incredible spa.
The MGM theatre is Asia's first dynamic theatre, featuring revolutionary technology and multisensory experiences. Even more extravagant is The Spectacle, which secured the casino a spot on the Guinness Book of Records as the largest, free-span gridshell glazed roof (self-supporting).
But the cherry on this casino's cake is the Grande Praca, a hub that brings together the casino entertainment, fine dining, shopping, and more, for an integrated resort. At its heart stands the Aquarium, an amazing eight-metre-tall, cylindrical aquarium that gives viewers 360-degree views of the habitat inside.
The casino itself isn't one of the biggest, but it makes up for relative lack in size with a very high-end experience worthy of the MGM name. The staff know their stuff, and the selection of slots is pretty sweet. MGM Resorts International has its headquarters in Nevada, US, and employs more than 70,000 personnel.
3. Caesars Entertainment Corporation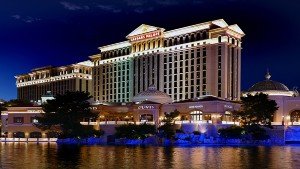 When it comes to American gaming companies, they don't get much bigger and better than this. Caesars Entertainment Corporation owns more than 50 casinos and seven golf courses under several brand names. It's one of the largest gaming companies in the world, boasting annual revenues worth billions, and has earned its reputation with over 80 years of excellence.
The company offers a total of over 55,000 slot machines across the world, and is known for showcasing the newest games and using cutting-edge technology that will reel you right in. An example of the kind of quality you can expect from Caesars is their world-famous Caesars Atlantic City. This iconic venue matches its betting experience with incredible shows and world-renowned restaurants.
As the name might suggest, the resort is Roman-themed, so get your toga ready as you explore the 24,720-square-foot casino, which boasts over 3,400 slots and is one of the largest in Atlantic City. Take a moment away from the slots to experience their unique spa, worthy of the best Roman baths heritage.
4. Crown Resorts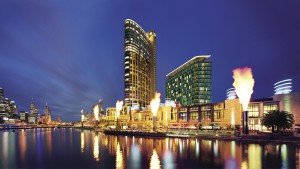 This casino colossus has become a household name in Australia, where it's the most significant entertainment group in the country, with a market share worth billions. This is an astonishing achievement for a company that was only founded a little over a decade ago.
They own two of Australia's top gambling and entertainment complexes: Crown Perth and Crown Melbourne. Moreover, they have partial ownership with several other holdings, including one in the UK.
Crown Melbourne is also Australia's largest casino, licensed until 2050 to operate 2,628 gaming machines and 540 table games. Clearly, shortage of gaming options will unlikely be a problem here.
Neither would there be a shortage of other forms of entertainment, with The Palladium's 1,500-seat ballroom and The Palms' 900-seat cabaret venue, some of Melbourne's finest dining destinations and luxury designer shopping.
Crown Perth is equally impressive. The casino can operate up to 2,500 electronic gaming machines and 350 table games, and is the only venue in Western Australia to offer electronic gaming machines and table games. Add a mega (1,500-seat) ballroom, a massive 2,300-seat theatre, and more fine dining and bar options, and you're onto a winner.
5. SJM Holdings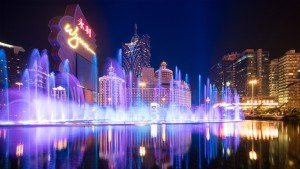 SJM Holdings are the original juggernauts of the gambling industry in Macau. Up until 2002, they were the sole licensee for casinos anywhere in Macau. It wasn't until 2002 that more licences were issued.
However, even with potential competitors, SJM Holdings have retained their crucial role in the casino industry of the region, and still own a substantial portion of the casinos there.
The projected plans include the eagerly awaited Grand Lisboa casino, opened in the second half of 2020. It's a stunning 261-metre-tall structure, with over 1,000 slot game machines and nearly as many gaming tables. It's estimated to have cost around the $5 billion mark.
The existing casinos are no less impressive. There's Casino Oceanus, with its colourful bauble-like architecture designed by Paul Steelman, and the Golden Dragon, with over 72,000 square feet of gaming space across three floors.
Founded in 1962, SGM holdings is owned and operated by Stanley Ho, considered to be Asia's casino magnate, alongside several family members.
6. Wynn Resorts Ltd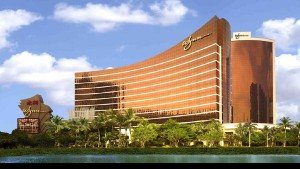 This Las Vegas Strip-based hotel and casino operator was founded in 2002. Wynn Resorts has been steadily building up its business ever since, with five huge properties and two more in the pipeline. It's a business that's expanding, although the brand is rightfully best known for the two Las Vegas casinos.
Look no further than their now iconic Encore Luxury Resort chain to see the level of quality offered by Wynn Resorts, which has been awarded the prestigious AAA Five Diamond Award each year since opening. Considered to be among the finest hotels in the world, its casino stands at an astonishing 80,000 square feet, and is joined by a spa, salon, several world-class restaurants, bars, and a nightclub.
Encore Boston also boasts plenty of luxury and extravagance, with 40-foot ceilings, red glass chandeliers, and a massive array of slot machines. The terrace level hosts table games, poker tables, private gambling salons, and high-limit gaming rooms, with a spectacular view of the action below.
7. Galaxy Entertainment Group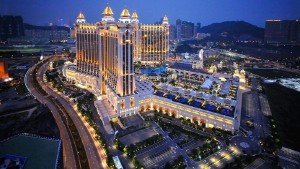 Known mainly through its subsidiary name, Galaxy Casino S.A. owns and operates several casinos in Macau. It's a clear example of a company benefiting from the industry being opened up in 2002, though it was actually founded approximately 30 years back in 1988 by Lui Chee Woo.
Its most famous resort is probably the sensational Galaxy Macau, which opened in 2011 after nearly a decade of construction. There are thousands of hotel rooms, as well as entertainment and casino areas across over half a million square metres of space, alongside an artificial beach, wave pool, and over 50 restaurant outlets.
The group also owns three City Club casinos, dubbed for their strategic locations across the most popular spots in Macau. Waldo Casino is spread over four floors of the property, with dining and entertainment options in between.
The President Casino is bang in the heart of Macau's entertainment centre. Although comparatively on the smaller side, this casino is known for the quality and quantity of its baccarat tables. Finally, Rio Casino completes the Galaxy trio, with 150 slot machines and almost 100 table games.
How Much Do the Biggest Casino Companies Make?
Considering we're talking about the top casinos in the world, it should come as no surprise to anyone that these companies rake in an absolutely astonishing amount of revenue. The billions upon billions these casinos make are undeniable proof that, although online casinos are more popular than ever, there's still plenty of people who want the real-life experience.
Below is how much money the most popular casino companies in the world make per year:
Las Vegas Sands Corp – $13.8 billion
MGM Resorts International – $12.8 billion
Caesars Entertainment Corporation – $4 billion
Crown Resorts – $4.7 billion
SJM Holdings – $4.4 billion
Wynn Resorts – $6.7 billion
Galaxy Entertainment Group – $7 billion
The Best Online Casinos - Check Out Our Researched Top Lists
Many online casinos and new casinos will offer superb bonus offers, including reload bonuses, free spins, and sign-up bonuses.
Digital cash is also becoming a big thing, and you can learn how to use cryptocurrency at online crypto casinos. Check out our ultimate list of the most popular cryptocurrencies, including Bitcoin Cash, Monero, Dogecoin, Ethereum, LiteCoin, Dash, Ripple, and Zcash.
Confident enough to try the live dealer casinos? Check out our list of live games, including poker, baccarat, blackjack, and roulette.
7 Biggest & Most Powerful Casino Companies in the World FAQs
A lot of different things contribute to the biggest casinos, such as employees, user base, and influence. However, for the sake of clarity and consistency, we're using estimated annual income as our main criteria.

Well, we don't know precisely, which is why we say 'estimated'. What's been published here is based on the most accurate and recent reports we could find publicly.

Not necessarily. Different operators can be better at different things. However, it does mean that they've achieved a certain level of popularity, and it would be unusual for that to be the case without a reasonable level of quality.

No. Other than the potential takeover of bet365 by Caesars, there's no crossover. We suppose this goes to show that these two worlds are still very much separate.

Well, nothing. However, larger operators have certain tendencies, such as providing a wider range of betting products. You can find more details on the other potential advantages in this article.
Conclusion
In this article, we talked about land-based and online casinos, as well as the benefits of both the biggest online casinos in the world and their competitors, and lesser-known alternatives. Regardless of whatever casino you decide is right for you, this should all be viewed as a rich tapestry of online betting.
More choice means more chances of getting one that's absolutely perfect for you. The biggest casino companies make up a great portion of that variety, and are therefore something to be celebrated, no matter your choice.
---