How We Create Online Casino Reviews – Our 30-Point System
Top10-CasinoSites has many callings in the online casino space, whether it's going over the latest casino games, breaking down complex gaming concepts, recommending the best operators for your home country, or offering you free-to-play versions of your favourite games. Our bread and butter remains one thing though, and that's creating the best online casino reviews you'll come across on the web.
How do we achieve that? With a comprehensive review system that goes into the nitty gritty of what makes a casino great, or terrible. Of course, we never had the system ready-made; rather, we've developed it over years of casino reviews, adding elements, checks, and tests bit by bit, with each addition making our system more thorough than its last iteration.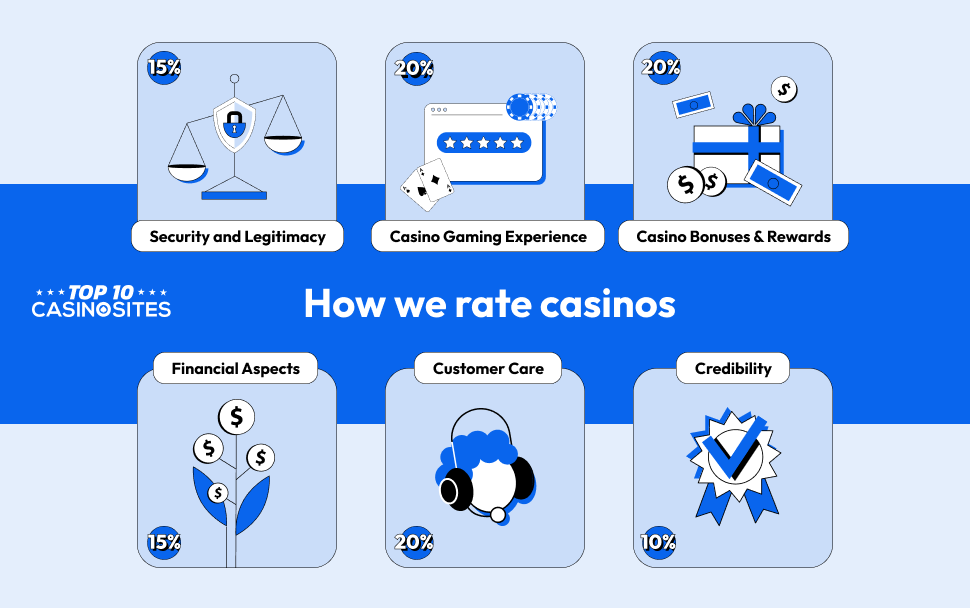 All of our previous work has culminated in a review system that consists of 30 different reviewable elements – which is how we've successfully created the best online casino reviews on the block!
The means for each casino, we carry out what's essentially a 30-point check, making sure we've reviewed the nooks and crannies of each site. We think it's important for our readers to be informed on all these different aspects before they go ahead and try things out for themselves. Forewarned is forearmed, as they say!
Having said that, we're sure at least some of you may be curious as to what our process is behind the scenes – how we arrive at our conclusions and what these exact 30 aspects involve. Perhaps you're yearning for a review of our review process – a metareview if you will – and if that's the case, then you're in luck, because this is exactly what that is!
Security and Legitimacy (15% of Global Score)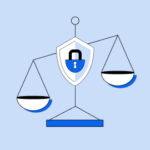 The security and legitimacy of an online casino is paramount and essential for it to even blip on our review radar. Because of that, we consider it a make it or break factor in the grand scheme of things.
As a matter of principle, we never recommend casinos which give us the slightest indication of a lack of security or legitimacy. That's done by looking at 5 major indicators for this section – and the first 5 points on our 30 point system!
Security and Legitimacy
Licensing is the number one shortcut to finding out whether a casino is reputable or not, since it's a good indicator that they're trustworthy. Top licensing authorities include the United Kingdom Gambling Commission, the Malta Gaming Authority, and to a slightly lesser extent, licensing from the Curaçao government. Bonus points if a casino holds more than one licence!
Apart from licensing, online casinos may sometimes hold certification from third party authorisation bodies like eCOGRA. While not an absolute requirement, we do check for this feature as it's also an excellent indicator of a casino's quality if present. Awards and nominations by other review websites or certification bodies are similarly a great sign!
Having a password or two-factor authentication on an online casino is all well and good, but it's useless if once logged in, the data between you and the casino site is not transferred securely. That's where SSL encryption comes in.
Click the padlock button in the browser search bar at the top of your casino site's page to verify!
This factor is a little harder to verify than some of the others just because it requires some experience with other casino sites for a mental comparison. Our reviewers take a look at how a particular website is set up, whether their terms and conditions are upfront and easy to find out, and how easy it is to verify the existence of a particular feature, such as a payment method or ways to resolve disputes.
All terms and conditions should be easily accessible, both for bonuses and the site in general
Similar to third-party certification and licensing, if an online casino submits itself to regular and thorough audits by an independent third party, that's a sure sign of trustworthiness and legitimacy. While a relative rarity in the space, keep an eye out for this feature, as you'll have likely struck gold whenever you come across it.
Look for links to third-party auditing firms which have done recent checks on your chosen casino site.
Check out your the casino's data protection and privacy policy. Operators should be explicitly stating that your data and information will not be shared with anyone other than the casino itself, and payment processors when necessary. Any deviation from this should set off some alarm bells.
Casino Gaming Experience (20% of Global Score)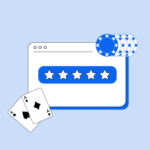 What makes our favourite casinos what they are, other than the gaming experience they provide?
This factor is perhaps one of the most important among the ones we've listed in this article, and involves everything from which games are available, which game providers the casino supports, the user's experience on the site, and a tonne of other small aspects that all add up to the larger whole.
It's important to keep in mind that for many of these points, not doing particularly well on one side of the scale can be offset by a stellar performance on the other. That means that while it's good to look at each point individually, we also recommend you considering the gaming experience as a whole when assessing a casino site and comparing it to another.
Casino Gaming Experience
It's absolutely essential for an online casino to have your favourite games stockpiled and available, but apart from that, it should also have a good variety of other titles you might want to try. These should encompass a wide variety of themes and types.
Of course, we don't just look at slots, but also table games, live dealer games and other specialty products such as casino arcade games.
While it's all well and good to have a bottomless pit of games to choose from, they're not of much use if they aren't from top online casino developers. Keep an eye out for names such as NetEnt, Microgaming, Pragmatic Play, and Playtech.
Apart from looking at how many games there are and who provides them, it's generally also a good idea to check out whether the casino offers progressive jackpots. This is a great additional casino gamification feature which can make your experience as a player even better! An example here would be Pragmatic Play's Drops and Wins, which is a popular tie-in.
This one's quite a simple deal to verify. Just click on any of your chosen casino's offered games and see whether you're able to play them for free before signing up. Most casinos will have this feature, making them very handy if you want to just test out a game without signing up anywhere in specific.
When reviewing a casino, we also like to test out a couple of games and check out the bet options allowed. While there's often a common range that's the same across most casino sites, some will allow tiny bets for low deposit players or massive ones for high rollers!
To get the best experience possible, you'll want to make sure that all of the options and features are accessible and user-friendly. Pay attention to the details, such as how responsive the search feature is or whether the site is slow to load.
The online casino industry has catered more and more for mobile devices and smartphones as the latter have become more ubiquitous among their player bases. Nowadays all online casino sites should run smoothly and without stutters on a mobile device, but it doesn't hurt to double check!
You could consider this one an extension of our 13th factor (no, that's not a film title, but it should be). Having a dedicated online casino app is a huge extra for any gaming site, which can usually be downloaded directly from their official platform for Android users. If you're an Apple user, you're more likely to find what you're looking for on the App Store.
For all our browser warriors out there, the same considerations we mentioned for mobile play obviously apply for the in-browser experience. Laggy and unresponsive websites should be left by the wayside!
Casino Bonuses and Rewards (20% of Global Score)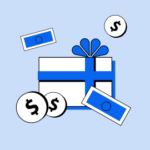 The fact is, we all love free stuff. So what's better than free casino stuff? That's exactly what the best casino bonuses and rewards offer you, but of course you already knew that! Whether its free spins, a matched deposit bonus, a surprise reward from the mystery wheel, or any other reward a casino can conjure up, there are so many different types of promotions up for grabs.
Casino Bonuses and Rewards
Welcome bonuses are the veritable crown jewel of any online casino's rewards offering. When reviewing a prospective gaming site, we take a look at their sign-up bonus and determine whether it's worth recommending to our players – this usually means high match percentages or tonnes of free spins!
Apart from their welcome bonuses or package, the best online casinos should have recurring bonuses and offers for their return players. It's ideal if there's a bit of variety thrown into the mix too – this could be weekly changeups in offers or exclusive deals!
Just like our point about transparency in the general casino terms above, we want to see the same earnestness in an online gaming site's bonus offerings. This means easily accessible and quick to deduce terms such as minimum deposit and maximum bet amounts, wagering requirements, and time limitations, ideally right next to or a click away from the bonus itself.
Speaking of exclusive rewards, when reviewing a casino site, we keep an eye out for their loyalty programmes and VIP offers. These are given to return customers and should ideally make their loyalty to the casino worth their while by offering rewards that are truly special!
Deposits, Withdrawals, & Finances (15% of Global Score)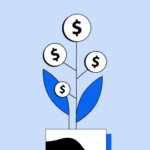 While playing at an online casino is all fun and games, at the end of the day, you need to know that the operator in question takes their responsibility with your hard-earned cash seriously, and treats your funds with the appropriate care.

Smooth, Fast, Secure
Apart from that, you want the whole process to be smooth and easy to manage. It's no fun being stuck trying to get funds in and out of your account, so everything should run as efficiently as possible, while remaining secure.
Deposits, Withdrawals, & Finances
Apart from wanting the deposit process to be smooth and secure, you also want a good amount of the best casino deposit methods at your disposal. That means whether you prefer using your credit card, phone, voucher, or e-wallet, you should be catered for!
Bonus points for casinos which support cryptocurrency deposits, although these may be geographically limited and are only licensed by Curaçao.
Withdrawals share the same considerations. When reviewing online casinos, we take a look at which options are available to players as well as how long the casino declares it will take before your spoils have been transferred to your account!
While unfortunately not exactly the norm with most online casino sites, we like to check for a declaration on how players' funds are stored. We keep a special eye out for mentions of extra security or explanations on the methods of your funds' safekeeping.
As we mentioned above, this is an important consideration for players both on the depositing and withdrawing end. Ideally, deposits should be instant at any online casino. On the other hand, we try to make sure casinos give players their withdrawals within at most a few days – bonus points if this is instant too!
Apart from time limitations, most casinos also have a limit on how much money you can withdraw from your account at one go. We take a look at this limit and how it varies with the different deposit methods, just to make sure the casino is being fair and reasonable.
Gaming sites sometimes offer their players the option to check that particular casino's global Return to Player (RTP) score. That means the player gets to see how much money all players have made back as a percentage of their bets. It's a good feature to keep an eye out for!
Customer Care (20% of Global Score)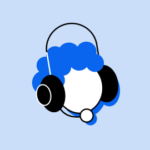 We'd like to think that with all of the above considerations, you won't have any issues at the casinos we recommend. Just the same, we think it's super important to check a casino's support and customer care options whenever reviewing. This way, in the off chance that there is an issue, you'll know that you are in a good, safe, and caring hands to get it resolved as quickly as possible!
Customer Care
Gambling stops being fun the moment you can't stop it. We're serious about this, and for that reason we want to see considerations at casinos which address this real and genuine issue. That means ideally casinos will have self-exclusion measures, time-out settings, maximum cumulative bet limits, and GAMSTOP affiliation for UK casinos.
Customer support will ideally be available 24/7, although we realise this is not a possiblity with some casino brands. For that reason we check for reasonable support hours within the timeframes that most players will be using the site. Along with that, support should be available through multiple channels, be it email, phone, live chat, or any other method.
Besides customer support availability, we try to make sure the quality of the support is up to par. That means minimal use of bots, genuinely helpful support agents, and quick response times. Nothing worse than the people trying to help you with an issue becoming an issue themselves!
Customer support should also be available in multiple languages, especially if a casino is particularly catered to one specific non-English speaking market. This means that more customers should be able to access and get the help they need in a language they are fluent in.
Credibility (10% of Global Score)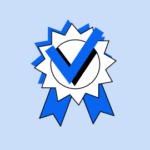 There's something to be said for an online casino's reputation. This factor is another make-it-or-break-it consideration for us simply because real user reviews matter, and if a plethora of people are consistently rating a casino poorly, then that's something to notice.
Credibility
For that reason, we look at what other players and casino reviews websites are saying about the casino. An integral part of our process is scouring Google and social media platforms such as Reddit for mentions of the particular casino under review. We also take a look at Trustpilot, just to find out what others are saying and to colour in a more complete picture of what to expect!
Conclusion
Phew, that's it! That's our comprehensive, 30-point, casino reviews process, laid out in detail so that you too can verify and scrutinise a casino site for yourself – that is, if we haven't got to it ourselves first! Now that you're armed with the knowledge of our review process, we hope you find exactly what you're looking for!